Free personalized radio that
plays the music you love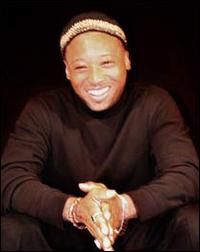 People who also like this
By the time
the Harper Brothers
burst onto the jazz scene in 1988, older brother Winard Harper was a seasoned jazz veteran at the age of 27. He had already spent the better part of the decade performing with some of the greatest names in jazz. At 20, he was playing the drums first with
Dexter Gordon
, and then with
Johnny Griffin
. Harper then honed his chops for the next four years under the tutelage of the late, great
Betty Carter
. Known for her exacting expectations from her musicians,
Carter
helped fine-tune the talents of the young drummer from Baltimore.
It was in the legendary vocalist's band that Harper made the acquaintance of trombone player,
Wycliffe Gordon
. Working well together in
Carter
's band, the two musicians have continued to collaborate on projects. Most recently, each man appeared on the other's CD releases in the year 2000. Harper guested on
Gordon
's album, The Gospel Truth, while
Gordon
appears on Harper's Faith with Carrie Smith. Both albums are testaments to the influence of the gospel tradition on the lives of these young lions of jazz. The records also indicate the growing maturity of the artists, as their music and sources continue to broaden and deepen.
For Harper, the 1990s saw a big change in direction. For five years, from 1988-1993, his musical identity was tied up in
the Harper Brothers
. With his brother Philip Harper on trumpet, Winard Harper led one of the hottest groups of the post-bop era. Joined by Justin Robinson,
Javon Jackson
, Walter Blanding, Kiyoshi Kitagawa,
Stephen Scott
,
Kevin Hays
, Michael Bowie, and Nedra Wheeler,
the Harper Brothers
were an international jazz sensation. Their live performances were astonishing, and their recordings did not disappoint. They produced one of the true jazz gems of the decade, the chart topping Remembrance: Live at the Village Vanguard. The record exemplifies the easy but intense synergy of this tight-knit working unit. All in all,
the Harper Brothers
produced four memorable albums before the group parted ways to explore new directions.
The breakup was good for all involved. Most of the musicians went on to solid solo careers. Winard Harper is a case in point. He has at least four CD's to his credit, starting with the marvelous Be Yourself (1994), followed by Trap Dancer (1998), Winard (1999), and the aforementioned Faith With Carrie Smith (2000). All recordings feature the sleek and smooth drumming of Winard Harper, who always seems to be at the right place at the right time with a neat rhythm. This quality has made him one of the most sough-after sidemen on the jazz circuit. Harper has been exploring the African rhythms of his forebears, and listeners will find many musical allusions to that influence in his work. The drummer is also noted for his abilities on the cymbals, which under his sensitive hand become an outstanding solo instrument all their own.
As the 21st century proceeds, Winard Harper is busy with his new sextet, performing gigs at such noted venues as New York's Lincoln Center. One senses there will be no turning back of the clock for this artist. ~ Rose of Sharon Witmer, Rovi
full bio
Similar Artists
Don't have a Pandora account? Sign up
Already have a Pandora account? Log In