Free personalized radio that
plays the music you love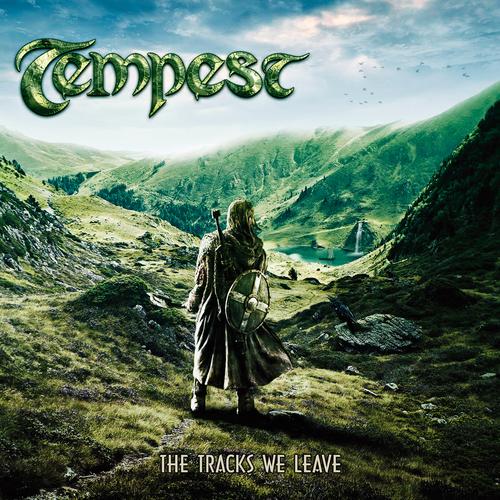 People who also like this
Tempest has a band name that might suggest a group of sneering, leather-wearing, head-banging metal heads, but the group's music is less threatening and more expansive than its name suggests. Tempest plays traditional Celtic music with a rock & roll intensity that's accented by a wide range of influences from the blues to American country music, Cajun 2-steps, and Arabic music, with some old-time San Francisco psychedelic flair. It's a mix bandleader Lief Sorbye calls "Celtodelic". The band's music, live and on record, aims for a blend that's half-traditional and half-contemporary. Sorbye is an amateur folklorist with a wide knowledge of Irish, Norwegian, and other Celtic and related traditions. He knows that if nobody sings the old songs, they'll die, but if a band only plays the old songs, the music gets stale, so Tempest hews close to the honored ethos of folkies everywhere by playing the old tunes in new ways, using traditional melodies for the basis of new songs and composing songs so steeped in older forms that they sound traditional.
Sorbye was born in Oslo, Norway, and started teaching himself guitar when he was seven. He played in rock cover bands in high school and continued to be a rocker until his early twenties, when a friend played him an
Incredible String Band
album. That vision of folksy psychedelia captivated him. He researched traditional Irish music and played jigs, reels, and ballads, fascinated by the truth and beauty of the old songs. When he couldn't convince his bandmates to "go acoustic," he spent years singing for his supper on the streets of Europe and America before moving to the San Francisco Bay Area.
In Oakland he met Paul Espinoza and Margie Butler, who were also big
Incredible String Band
fans. The trio started performing as
Golden Bough
and became a major attraction at folk festivals all over American and Europe, with Sorbye's prowess on guitar, mandolin, and other stringed instruments being one of the bands major draws. After eight years and six albums, Sorbye left
Golden Bough
and created Tempest, intending to merge the power of Celtic traditions with the drive of folk-rock. The band took its name from an old Irish dance tune "The Tempest Reel." Tempest played their first gig in 1988 and after a few personnel shifts settled down with Sorbye on lead vocals, bouzouki, and electric mandolin, Cuban-born drummer
Adolfo Lazo
on drums, Rob Wullenjohn on guitar, and Ian Butler on bass. The band's first three self-released albums -- Bootleg (1991), Serrated Edge (1992), and Surfing to Mecca (1994) included compositions by Sorbye, Butler, and Wullenjohn, in addition to traditional Irish tunes. On Surfing to Mecca,
Lazo
began adding Arab and other world music rhythms to his percussive attack. Sorbye also invented a double-necked electric mandolin/mandola to give his solos more range and power.
With a challenging tour schedule, Tempest quickly progressed from a well-known California folk-rock act to an international draw on the folk festival circuit. The band usually logs more than 200 gigs a year at clubs, colleges, and folk festivals. In 1996, fiddler
Michael Mullen
joined up and the band signed with Magna Carta, a logo distributed by WEA International. The deal helped Tempest raise their international profile. Turn of the Wheel (1996) showed the band adding a metallic attack to their sound, but they returned to a more traditional folk-rock sound on 1997's The Gravel Walk. Throughout its history, the band has experienced many personnel shifts, with Sorbye,
Lazo
, and
Mullen
being the most consistent players. Still, their albums and live gigs retain a high level of musicianship marked by the group's inventive arrangements. Balance (2001) added a bit of prog rock to the mix, Shapeshifter (2003) saw them playing some traditional American music alongside their blend of Celtic and Norwegian folk-rock for the first time, and The Double Cross (2006) found tunes from Finland and Scotland on the menu. On 2010's Another Dawn, the band made a crossover move with a cover of
the Grass Roots
hit "Let's Live for Today" while staying true to their traditional roots with "Jomfru," one of oldest songs in the Norwegian vocal tradition.
Sorbye still plays occasional reunion dates with
Golden Bough
and also appears with various fiddlers as Caliban, a duo that explores the acoustic side of traditional Celtic and Norwegian music. Since 2006, the band has also been hosting their own Celtic music and arts jamboree, the Karfluki Fest. The 2010 event was put on hold however, due to the American economic downturn of 2009. ~ j. poet, Rovi
full bio
Selected Discography
Similar Artists
Don't have a Pandora account? Sign up
Already have a Pandora account? Log In