Free personalized radio that
plays the music you love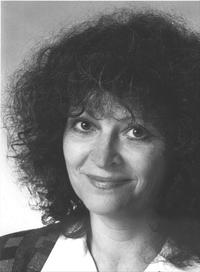 People who also like this
Suzanne Doucet is a singer and new age music composer from West Germany who moved to the United States in 1983. By the age of 18, the multi-talented Doucet was an established pop star in Germany. She signed with Liberty Records in 1968 and recorded with
Les Reed
(Tom Jones' producer) in England. She released her first single in the U.S., the Bee Gees' "Swan Song," and recorded Suzanne Doucet International with songs in seven different languages. Her earliest songwriting ventures centered on lyrics dealing with life, love, and other deep issues, but break through to "message" songs; she initially recorded pop tunes, several of which topped charts in Europe. Her self-produced, visionary first album was called Red as a Ruby, and still receives airplay in Europe.
Doucet had already traveled through Europe, the Far East, and the U.S. by the age of 25, when she took a one-year sabbatical from the music business to go on a spiritual odyssey. For the next ten years, she developed her own style of new age music while exploring many areas of metaphysics. "This was my going within period," says Doucet. "My father is a psychologist who studied with Carl Gustav Jung, and this led to my researching the metaphysics of music, specifically the Pythagorean school of harmonics."
Doucet also made her mark as a composer, actress, and television host; she was seen regularly on stations in Germany and Switzerland. She also learned dubbing, directing, scriptwriting, engineering, editing, producing, and marketing. Doucet headed the A&R department for a small record label in Munich and produced over 30 records with German and French artists. As a songwriter, she wrote many songs for herself and other well-known European singers. In 1975, she recorded Essig & Oel, the first new age song album in Europe.
In 1979, Doucet formed her own Isis Music record label in 1979 and released her second new age song album, Reisefieber. This revolutionary label released three albums of Doucet's own music, guided meditation albums, and works by Christian Buehner, Karl Schaffner, Lothar Grimm, and
Al Gromer Khan
.
In 1983, Doucet realized her lifelong dream of moving to California. With new husband James Bell, they began a grass-roots campaign of distributing Isis Music via the alternative-holistic network. In 1987, Doucet, Bell, and her two children moved to Hollywood where she opened Only New Age Music, the world's first specialized new age music retail outlet. During 1987-88, Doucet established Beyond, her U.S. record label. Doucet has contributed music to the award-winning visual music videotape Star Flight and to Shirley MacLaine's Inner Workout and Going Within video and audio tapes.
Through Doucet's non-profit International New Age Music Network and Only New Age Music, Doucet has kept a high profile as a new age music marketing consultant. In 1997, she released 21 CDs with nature sounds recorded by Chuck Plaisance. Doucet is being drawn back to her state-of-the-art studio to combine those nature sounds with music. "I am shifting again," she says. "The next few years will be devoted to my own music productions." ~ Carol Wright
full bio
Selected Discography
Similar Artists
Don't have a Pandora account? Sign up
Already have a Pandora account? Log In