Free personalized radio that
plays the music you love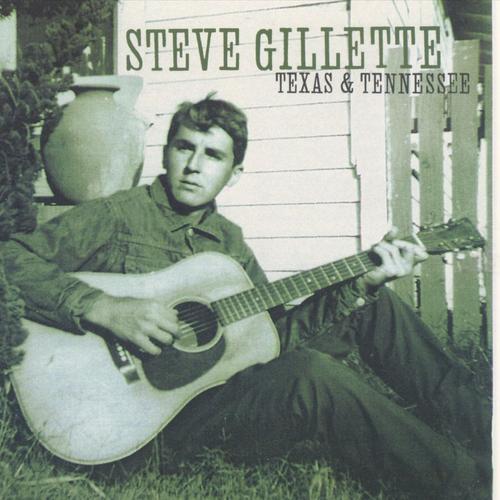 People who also like this
If there's an unfortunate aspect to Steve Gillette's career, it's that he was born just a little too late to become a star on the folk circuit during the boom days of the early-'60s folk revival. With his unabashedly romantic voice and the right ballad, he might've easily soared into the Top Ten in an era in which songs like "Michael" and "Green Green" were scaling the pop charts; he might even have beaten his younger southern California contemporary
Jackson Browne
to the punch, as a star singer as well as a songwriter, while the latter was passing in and out of
the Nitty Gritty Dirt Band
and falling in and out of love with
Nico
. But, then again, if he had done that, chances are that some record label would've insisted on tarting up Gillette's music with too big accompaniments and turning him into a folk-pop star, and at the end of the day, between expenses and overhead and the lousy contracts that were out there in the 1960s, he'd have had little to show for the compromises he'd have made.
Instead, Gillette has retained his integrity and earned a ton of respect from people who know and love music, and it's been enough for a busy, solid career in folk music, as a singer/songwriter, and a country musician. He grew up in Southern California, in a musical household. His first musical memories were filled with his father, an enthusiastic pianist and singer, doing songs by
Hoagy Carmichael
,
Fats Waller
, and
Johnny Mercer
. And both of his parents and their friends sang at parties, their repertory usually embracing whatever was in Hit Parade, whence he learned songs such as "Down in the Valley" and "Frankie & Johnnie," what passed for folk music in middle-class California households; and when his father picked up on the music of
Erroll Garner
, it was passed along to the younger Gillette as well. He also had an interest in playing -- according to Gillette, there were always musical instruments around the house -- that manifested itself as early as age eight, when he brought a plastic ukulele to school to perform. It was in high school that he discovered traditional folk music and also got hold of a banjo and
Pete Seeger
's book on banjo playing. By that time, kids had started to listen to folk music and his desire to be popular with girls further fueled his enthusiasm and steepened his learning curve, so that by the time he graduated he was actually good on the instrument. He played bluegrass with a group on campus at UCLA and picked up on Flatt & Scruggs and
Carter Family
, and also later switched to the guitar.
Gillette worked as a journalist, encyclopedia salesman, riveter, and doughnut maker, among other jobs, while the folk boom got rolling. He lived in Whittier, CA (renowned -- or infamous -- as the birthplace of President Richard Nixon) and went to Laguna Beach at night to listen to folk music, crossing paths with Linda Albertano and Tom Campbell, both Disneyland employees with a lot more strings to their respective bows. Campbell began writing songs for Gillette and Albertano to perform, and before long the two of them were writing songs as well, often collaborating together in some combination of the three. Their first big success was "Darcy Farrow," authored by Gillette and Campbell in California, which was recorded in 1966 by Ian & Sylvia. The duo was slightly past their biggest years, but still selling well, and it was enough to put both songwriters on the map. Gillette toured as a support act behind the folk/bluegrass duo of Bud & Travis, and with
Judy Henske
, and songs that he wrote of co-wrote were recorded by
Glenn Yarbrough
,
Carolyn Hester
, and others. He eventually made it east, where he got well known enough from reviews, coupled with the growing number of songs that were getting recorded, to draw the interest of Vanguard Records.
His first solo album, recorded in 1967 with Bruce Langhorne,
Dick Rosmini
,
Bill Lee
, and Russ Savakus playing on it, and released the same year, was never a huge hit. Gillette's attractive, unabashedly romantic singing was a little bit behind the curve that folk music and folk-rock music had followed since 1964, and there weren't enough teen girls listening to folk music in 1967 to turn him into a star; but it was strong enough musically (especially on the songwriting end) to become a wide cult favorite among folk enthusiasts, and to stay in print and later get reissued on CD.
The 1970s were to be a far busier decade for Gillette as a recording artist, starting with the somewhat more country-flavored Back on the Street Again, recorded for Outpost Records with
Emmylou Harris
' backing band and Elaine "Spanky" McFarland. His third album, Alone...Direct for Sierra Records, featured -- as its title suggested -- Gillette's voice and guitar. And in 1979, he recorded A Little Warmth for Flying Fish, produced by no less a figure than
Graham Nash
, at a time when he was still regarded as a major singer/songwriter and recording artist.
Nash
also played on the album, along with
Jennifer Warnes
. In more recent years, Gillette has performed and recorded as part of a duet with his wife,
Cindy Mangsen
-- who plays guitar, banjo, concertina, and dulcimer -- including a well-received concert album in 1991 and two studio albums, The Light of Day (1996) and A Sense of Place (2001). In between, in the midst of that duo activity, in 1992, Gillette cut an album of a dozen of his songs in Nashville with producer Jim Rooney entitled The Ways of the World; and he released a solo album entitled Texas & Tennessee in 1998. He is also the author of the book Songwriting and the Creative Process, and has written songs for various Walt Disney movies and characters. Across the years, the list of artists who have recorded his songs has grown to include
Garth Brooks
,
John Denver
,
Waylon Jennings
, and
Kenny Rogers
. ~ Bruce Eder
full bio
Similar Artists
Don't have a Pandora account? Sign up
Already have a Pandora account? Log In