Free personalized radio that
plays the music you love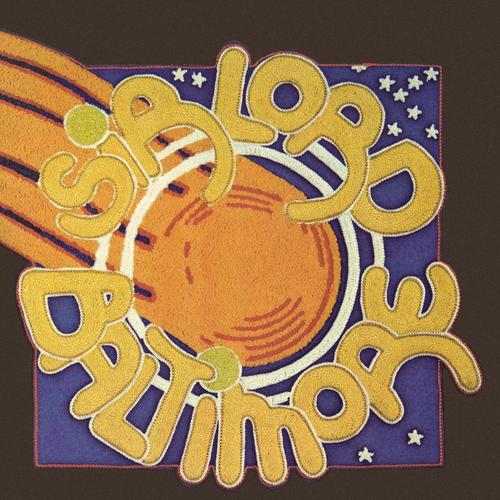 People who also like this
Brooklyn, NY's Sir Lord Baltimore were arguably America's first bona fide heavy metal band, and the funny thing is, they didn't even know it, since the style had yet to establish itself when the band first burst onto the scene. And because SLB's precocious, raw talent was offset by their immaturity and utter lack of business acumen, their budding career was summarily derailed after just two generally underrated albums. Thus, they were cursed to endure decades of obscurity until their music was rediscovered, vindicated, and often covered or flat-out copied by many stoner rock bands of the 1990s and beyond.
If anything makes sense in the ill-fated Sir Lord Baltimore story, it's the fact that the commercial success attained during their existence was as modest as the band's inner-city roots. Vocalist/drummer John Garner, guitarist Louis Dambra, and bassist Gary Justin were recently graduated from high school and had only been rehearsing for a few months when they auditioned for talent scout Mike Appel, who would later help launch the career of one
Bruce Springsteen
. Impressed by the band's undeniable power and chemistry, and assured by Dambra (who had just recorded an album with another group named
the Koala
) that the ferocious riffs he was playing were in fact not copped from
Jimmy Page
, Appel decided to take the inexperienced young trio under his wing. So, after fine-tuning and rearranging their raw materials into a strong batch of songs, Sir Lord Baltimore began recording their debut album, Kingdom Come, in West Orange, NJ, where they reportedly impressed a visiting
Pink Floyd
and attracted the attention of high-powered artist manager Dee Anthony, who wasted little time pushing out Appel and taking over the group's day-to-day operation.
Anthony then commissioned
Jimi Hendrix
engineer Eddie Kramer to mix the finished Kingdom Come at the legendary guitarist's own Electric Ladyland studios in Manhattan, before securing a deal with Mercury Records for its release in mid-1970. Unfortunately, mainstream critics and consumers of the time didn't seem to know what to make of Sir Lord Baltimore's thundering hard rock (or, for that matter, those of any other similar band, like
the Stooges
or
the MC5
, unless they originated in the U.K.), which presciently yielded the first documented use of the term "heavy metal" to describe this kind of music in a contemporary review by Creem magazine.
Nevertheless, Anthony's contacts in high places were strong enough to secure SLB opening slots on tours with
Black Sabbath
(including two nights at the Fillmore East) and
Humble Pie
, but perhaps a tad prematurely, as it was on-stage that Sir Lord Baltimore's lack of experience and underdeveloped showmanship were revealed for all to see, sending them back to Brooklyn with tails between legs and egos in check to ponder their next move. This would eventually entail the addition of Louis' brother Joey Dambra on second guitar, leading up to the recording of their second, eponymous album, in 1971, where a concerted effort was made to both rein in the band's wild energy and broaden its sound into more progressive realms, with some success but nowhere near as much spontaneous combustion captured within the grooves. And when these "improvements" also fell short of commercial expectations, Sir Lord Baltimore were unceremoniously dropped by Mercury and left to their own devices shortly thereafter by their fickle Svengali. The bandmembers still began working on new music with hopes of finding another interested label, but finally gave up the fight in 1976 after a new contract for a rumored third album failed to materialize, resigning themselves to a life outside rock & roll as their records collected dust in cutout bins.
But the eventual rise of hard rock and heavy metal and, in particular, its mid-'90s offshoot, stoner rock, finally sparked a retroactive reevaluation of Sir Lord Baltimore's work, and vindicated the now middle-aged fans and music collectors who had always championed their cause. It also jolted John Garner and Louis Dambra (now a pastor ministering to homeless families in Los Angeles) out of their musical retirement in 2006, with the goal of recording the material intended for that never-made third album. Bassist Gary Justin hadn't picked up his instrument in years and declined to take part, but a few session players, including journeyman Tony Franklin, were drafted to help finish Sir Lord Baltimore III Raw, which was made available for sale through Sir Lord Baltimore's official website, all of 30 years after their breakup. Garner has since fielded several offers to perform select reunion shows in the U.S. and abroad, but has yet to come to terms that would bring Sir Lord Baltimore back to the live stage. ~ Eduardo Rivadavia
full bio
Selected Discography
Similar Artists
Don't have a Pandora account? Sign up
Already have a Pandora account? Log In