Free personalized radio that
plays the music you love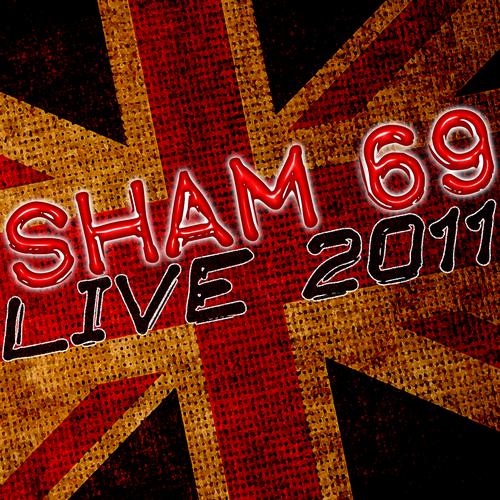 People who also like this
While most of the early British punk bands spoke of working-class concerns -- primarily unemployment and the shrinking U.K. economy, which was leaving a generation with nothing to do and nowhere to go -- many of the pioneering groups had working-class credentials that were suspect at best;
the Sex Pistols
' career was being molded by a haberdasher and would-be artist, while the Clash were led by the son of a diplomat. Sham 69, however, was different; proletarian and proud of it, Sham 69 was the voice of the people in the first wave of British punk, and if they were never as fashionable as such contemporaries as
the Sex Pistols
, the Clash, Wire, or
the Jam
(who, in their early days, shared Sham's provincial outlook and "we're with the kids" fan solidarity), they enjoyed a long run of chart successes and were a major influence on the street punk and Oi! movements which followed.
Sham 69 was formed in the working-class community of Hersham (in Surrey) in 1975 by singer and lyricist Jimmy Pursey; the name came from an ancient bit of graffiti celebrating a local football team's winning season in 1969. From the start, Sham 69's politics were populist, and their sound accessible; straight-ahead four-square punk with a hard rock influence and lyrics that often used sing-along slogans in their choruses, such as "If the Kids Are United" and "(Gonna Be A) Borstal Breakout." The band went through a revolving cast of musicians early on before settling on the lineup of Pursey, Dave Parsons on guitar, Albie Slider on bass, and Mark Cain behind the drums. They began scaring up gigs where they could, and began playing the notorious London punk venue the Roxy on a regular basis, where they built up a loyal following. Step Forward, a small independent label, released the band's first single, "I Don't Wanna," in September 1977. The success of the single and the band's growing fan base prompted Polydor to sign the band in the U.K., and their first album, Tell Us the Truth -- one side recorded live, the other in the studio -- was released in early 1978. (Sire released the album in the United States, and it would prove to be the only Sham 69 album released in America until the late '80s.) By the time the album came out, Albie Slider had left the band and Dave "Kermit" Tregenna took over on bass. Sham's second album, That's Life, was released in the fall of 1978, and featured two major hit singles, "Hurry Up Harry" and "Angels With Dirty Faces"; and as many of the first wave of U.K. punk bands were beginning to peter out, Sham 69's popularity continued to grow.
However, there was a fly in the ointment for Sham 69; the band's rowdy, sing-along attitude began attracting a violent and undiscriminating audience, and fighting became increasing common at the band's live shows. The group also found their gigs were becoming recruiting grounds for Britain 's extreme right-wing (and racist) political party, the National Front; while Pursey often spoke out against the NF, for some reason it was an association that wouldn't go away. While the group's third album, The Adventures of the Hersham Boys, was a commercial success (as were the singles "If The Kids Are United" and "You're A Better Man Than I"), the increasing violence at concerts made it harder to tour, and Pursey began producing other bands and investigating new musical directions.
(Drummer Mark Cain also quit the band, with Ricky Goldstein taking over on percussion.) After the group's fourth album, The Game, received a lukewarm reception from both reviewers and fans, Pursey opted to split up Sham 69 in mid-1980. Pursey went on to a solo career, briefly working with former Sex Pistols Steve Jones and Paul Cook, while Dave Parsons and Dave Tregenna formed a short-lived band called the Wanderers with former Dead Boys vocalist Stiv Bators. After "the Sham Pistols" failed to work out, Pursey recorded a series of ambitious but commercially unsuccessful solo albums, and Tregenna joined the Lords of the New Church. In 1987, Pursey and Parsons assembled a new edition of Sham 69; Pursey continues to tour and record with Sham 69, while also pursuing an acting career and recording solo material. ~ Mark Deming
full bio
Selected Discography
Similar Artists
Don't have a Pandora account? Sign up
Already have a Pandora account? Log In