Free personalized radio that
plays the music you love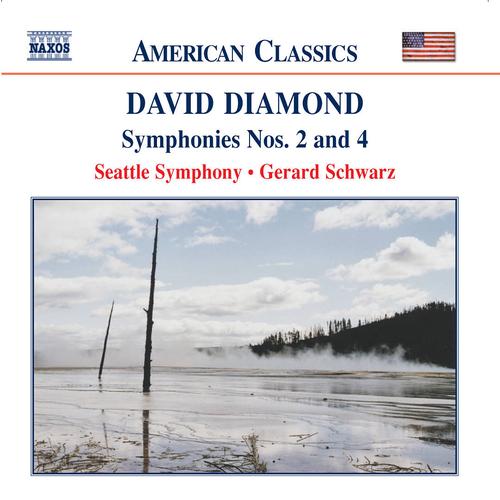 People who also like this
Seattle Symphony Orchestra
The Seattle Symphony Orchestra was founded in 1903, its first concert taking place December 29 that year at Christensen's Hall, led by violinist/conductor Harry West. The ensemble consisted of just 24 musicians that night, but expanded to 52 in 1907 when the Seattle Symphony Society was established and incorporated. That organization appointed a new conductor, Philadelphia native Michael Kegrize, and the orchestra was given a new home the following year at the newly built Moore Theatre. In 1909, Henry Hadley was appointed music director and by the following year, he had more than doubled the number of concerts and increased the size of the ensemble to 65. He also attracted major artists to perform with the orchestra, including
Fritz Kreisler
and Josef Hofmann. In 1911, John Spargur was appointed to succeed the departing Hadley and the orchestra was renamed the Seattle Philharmonic and given a new concert venue, the Metropolitan Theatre. Continued woes plagued the orchestra and it reorganized in 1919, reverting to its original name of the Seattle Symphony Orchestra. Spargur remained music director of the ensemble, now consisting of 85 musicians who performed at the University of Washington's Meany Hall. More financial and organizational problems ensued and the group lost its professional status. In 1921-1923, Madame Davenport-Engberg led the SSO, which had to disband at the end of her tenure. In 1926, it reorganized once more, when Karl Krueger was appointed conductor of the now 65-member ensemble. In 1932, the orchestra began its first radio broadcasts under new director Basil Cameron, but because of the national depression and other financial concerns, the season schedule had to be reduced. In the period of 1938 to 1954, the orchestra had five music directors, the second of these being one of the most prominent from the first half of the 20th century, Thomas Beecham (1941-1943). Beecham's reign produced sold-out concerts, but his jesting remarks about the orchestra's abilities created much controversy. Milton Katims was appointed music director in 1954 and enjoyed the longest tenure of any conductor in the orchestra's history. He introduced many new works and attracted some of the finest artists in the world, even drawing an appearance from
Igor Stravinsky
in 1962. Under Katims, revenues more than quadrupled, many recordings were made, and the orchestra's reputation grew in stature. Though he remained the musical director until 1979, Katims surrendered the conductorship in 1976 to Rainer Miedél. Following Miedél's death in 1983,
Gerard Schwarz
was appointed principal conductor in 1984, then music director in 1985. In the early 1990s, the SSO received a string of Grammy nominations.
Gerard Schwarz
has also introduced many new works: in the 2000-01 season, for example, he presented four new major compositions, including Nanking! Nanking! by Bright Sheng, a U.S. premiere. On September 12, 1998, the Seattle Symphony gave its first performance in its new home at Benaroya Hall. The SSO performs frequently with the Seattle Opera, and plays for its annual productions of Wagner's Ring. In 2011, Ludovic Morlot succeeded
Schwarz
as music director.
full bio
Selected Discography
x
Track List:
David Diamond: Symphonies Nos. 2 & 4
x
Track List:
David Diamond: Symphony No. 1; Violin Concerto No. 2
Title:
Violin Concerto No. 2
Title:
The Enormous Room, For Orchestra
x

Track List:
Howard Hanson: Symphonies Nos. 5 & 7; Piano Concerto; Mosaics
Title:
Mosaics For Orchestra
Title:
Concerto For Piano & Orchestra In G, Op 36
Title:
Symphony No. 5, Op 43 "Sinfonia Sacra"
Title:
Symphony No. 7 "A Sea Symphony"
x

Track List:
Lazarof: Tableaux for Piano and Orchestra; Violin Concerto; Symphony No. 2
Title:
Tableaux (after Wassily Kandinsky) for piano & orchestra
x
Track List:
William Schuman: Symphonies Nos. 4 and 9; Orchestra Song; Circus Overture
Title:
The Orchestra Song, For Orchestra
Title:
Circus Overture, For Orchestra (also Version For Concert Band Arr. By D. Owen)
x
Track List:
William Schuman: Symphonies Nos. 7 And 10
Title:
Symphony No. 10 -- American Muse
Similar Artists
Don't have a Pandora account? Sign up
Already have a Pandora account? Log In