We created Pandora to put the Music Genome Project directly in your hands
It's a new kind of radio –
stations that play only music you like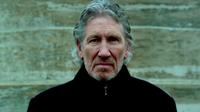 People who also like this
Roger Waters was a primary creative force in
Pink Floyd
from 1965 to 1983. He first met
Syd Barrett
, who would become the band's lead singer and guitarist, during his school days when both attended a Saturday art class. He moved to London to study architecture at Regent Street Polytechnic and there formed a band with drummer Nick Mason and keyboardist
Rick Wright
; he played bass and sang.
Barrett
joined them, forming
Pink Floyd
. Though
Barrett
was the band's main songwriter at first, Waters wrote or co-wrote three songs on the first LP, The Piper at the Gates of Dawn (August 1967), including the solo composition "Take Up Thy Stethoscope and Walk." By the time of the group's second album, A Saucerful of Secrets (June 1968),
Barrett
had been replaced by
David Gilmour
and Waters had begun to take a more prominent role, contributing three songs and one co-composition to the LP. He also wrote or co-wrote all but one of the tunes for the band's soundtrack to the film More (July 1969), while his first solo work came on Ummagumma (November 1969), a two-LP set that consisted of one disc of live recordings and a second disc on which each bandmember contributed his own tracks. As of Atom Heart Mother (October 1970),
Pink Floyd
began to work up its material as a group, though Waters still contributed the sole composition "If." Working with
Ron Geesin
, he wrote the soundtrack for The Body (December 1970), his first work outside
Pink Floyd
. The band's next album, Meddle (November 1971), was entirely group written. But Waters wrote or co-wrote eight of the ten selections on Obscured by Clouds (June 1972),
Pink Floyd
's soundtrack for the film The Valley.
Pink Floyd
's recordings were moderately successful through 1972. But The Dark Side of the Moon (March 1973), for which Waters wrote all the lyrics and some of the music, was a commercial breakthrough that became one of the most successful albums in rock history. (He was the sole author of the album's Top Ten hit, "Money.") He took an increasingly dominant role in the writing of subsequent
Pink Floyd
albums, writing all the lyrics and collaborating on the music for Wish You Were Here (September 1975), writing most of Animals (February 1977) and The Wall (November 1979), and writing all of The Final Cut (March 1983). All were million sellers, with The Wall in particular rivaling the sales of The Dark Side of the Moon. (Waters was the sole author of "Another Brick in the Wall, Pt. 2," a gold, number one single drawn from The Wall.)
Following the release of The Final Cut,
Pink Floyd
broke up and its members launched solo careers. Waters re-emerged with The Pros and Cons of Hitchhiking (April 1984), which went gold. He followed with Radio K.A.O.S. (June 1987) and went on tour to promote the release. Meanwhile,
David Gilmour
's solo album About Face (February 1984) was also a gold seller, but he was discouraged by that showing and recruited Mason and
Wright
to re-form
Pink Floyd
. Waters sued, seeking an injunction to prevent the trio from touring as
Pink Floyd
without him, but he lost the case, and the
Gilmour
-led
Pink Floyd
went on to tour and recorded successfully without him.
Following the fall of the Berlin Wall, Waters organized an all-star performance of The Wall in Berlin on July 21, 1990. It was filmed and recorded, resulting in the album The Wall: Live in Berlin (September 1990). He released a third solo album, Amused to Death (September 1992), but did not tour, though he made an appearance at a benefit concert in 1993. He spent much of the 1990s working on an opera, Ça Ira, set during the French Revolution. But in July and August 1999, he mounted his first U.S. tour in 12 years. It was so successful that he returned for a second leg in June and July 2000, and the concerts served as the basis for the two-CD set In the Flesh Live. Waters was not heard from for several years after that, although a collection of singles and album tracks, Flickering Flame: The Solo Years, Vol. 1, appeared internationally (but not in the U.S.) in May 2002. In July 2005, Waters reunited with
Gilmour
, Mason, and
Wright
for a one-off
Pink Floyd
performance at the Live 8 benefit concert in London's Hyde Park. Ça Ira finally emerged on disc in October 2005 and topped the Billboard magazine classical chart. ~ William Ruhlmann
full bio
Selected Discography
Similar Artists