Free personalized radio that
plays the music you love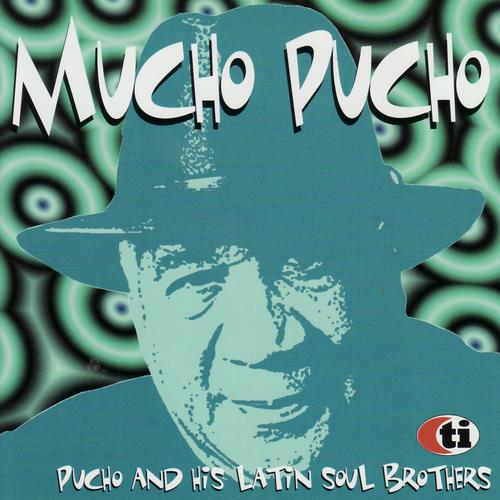 People who also like this
Pucho & His Latin Soul Brothers
In the 1960s, no one combined more or less equal elements of jazz, Latin music, soul, and funk as well as Henry "Pucho" Brown (b. November 1, 1938). A somewhat forgotten figure until recently, Pucho never achieved the wide recognition of some other Latin jazz performers exploring similar territory, such as
Mongo Santamaria
,
Willie Bobo
, and Cal Tjader. The timbales player and bandleader also may have been too eclectic, and too open to outside influences, to achieve much recognition within the jazz community.
What's a weakness in one circle's view, however, is a strength for other listeners. As a result, Pucho has a wider appeal than many straight jazz performers. Fans of R&B, rock, and Latin music can immediately connect with him, especially as he's always made sure to play music that's hot and danceable. His accessibility, however, has by no means compromised the quality of his material or his Latin Soul Brothers bands, which have featured fine and versatile players.
Contrary to the assumptions of many listeners, Pucho himself is not Latino, but African-American. As a Harlem teenager, he cultivated loves for jazz, rhythm & blues, and mambo. In the late '50s, he served for several years in the band of pianist Joe Panama. When the group broke up in 1959, Pucho formed a band of his own, recruiting several alumni from Panama's outfit. Even before he'd cemented his reputation on record, Pucho's band attracted notice from top Latin jazzmen.
Willie Bobo
took several musicians from Pucho's band for his own group, as did
Mongo Santamaria
. One of the musicians that
Santamaria
lured away, in fact, was a young
Chick Corea
.
Pucho began recording in 1963, and really hit his stride between 1966 and 1970, when he cut over half a dozen albums for Prestige. On these he helped pioneer a style termed Latin boogaloo, which mixed jazz, New York-style Latin music, R&B/soul, and the sort of funk that was just emerging from
James Brown
and other performers. Pucho wasn't afraid to mix up his material on his LPs, which placed originals by Brown and the Latin Soul Brothers next to covers of tunes by
Herbie Hancock
,
the Temptations
,
the Beatles
,
Duke Ellington
, and
John Barry
.
This ensured a certain erratic flavor, but the groove was almost always on the money. The Latin Soul Brothers were at their best when they went for the hottest and funkiest grooves, as on their fine version of "Canteloupe Island," or eccentrically titled originals like "Soul Yamie" and "Vietnam Mambo." Once in a while, he even used engagingly raw soul vocals, as on the infectiously good-natured "Shuckin' and Jivin'," which could have been an R&B hit. The Latin Soul Brothers certainly couldn't have been accused of predictability, incorporating straight modern jazz chops, psychedelic flourishes, and soul-jazz organ grooves into their repertoire when the mood suited them. The constant factor was the active Latin percussion section, featuring conga, bongos, and Pucho's own timbales.
When his brand of Latin-soul-jazz fusion started to fall from commercial grace in the early '70s, Pucho disbanded the Latin Soul Brothers. For the next 20 years, he made his livelihood by performing conventional Latin music in the Catskill Mountain resorts of New York State. In the early '90s, however, Pucho's back catalog began to generate interest in Britain, where he was a hit with the acid jazz crowd, and where several albums were reissued by the Ace label. Happily, he made a return to Latin-soul-jazz-funk with his 1995 comeback effort, Rip a Dip, which found his skills intact. How'm I Doing followed in mid-2000. ~ Richie Unterberger
full bio
Selected Discography
Similar Artists
Don't have a Pandora account? Sign up
Already have a Pandora account? Log In