Free personalized radio that
plays the music you love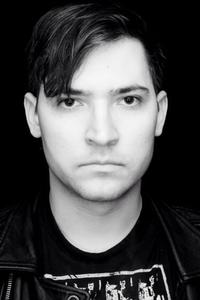 People who also like this
Prurient is the most well-known project of American artist Dominick Fernow, one of the most visible and influential figures of the early 21st century noise scene. Prurient's myriad recordings and numerous collaborations have been harsh, volatile, and uncompromising, featuring screamed lyrics about violence, sex, isolation, and drug abuse. Live performances have often featured Fernow screaming shirtless using a microphone, amplifier, and found objects as instruments. Prurient's recordings are primarily in the harsh noise/power electronics realm, but he has branched out into other genres such as black metal, industrial, darkwave, and techno. Fernow founded noise label Hospital Productions, and operated a similarly titled record store in New York City from 2006 to 2011.
Born in Wisconsin, he started the Prurient project, as well as Hospital Productions, in 1998, when he was 16 years old. He quickly began releasing several limited-edition cassettes and CD-Rs, and eventually began releasing split recordings and collaborations with artists throughout the international noise scene, such as Richard Ramirez, Government Alpha, and Sickness. Prurient's proper full-length debut was the Body Language LP, released in 2001 on Peel Back the Sky. 2002 album The History of Aids, co-released by Hospital Productions and Rhode Island-based Armageddon, was a step up in terms of recording quality, and helped raise Prurient's profile. Truculent Recordings, another Rhode Island-based label, released his Troubled Sleep album in 2003, followed by Fossil in 2004. The same year, Ground Fault released Shipwrecker's Diary, and Providence-based Load Records released a split album with
Kites
; both were well-received. Load also released Prurient's 2005 album Black Vase, one of his first recordings to feature drums. By this point, he'd relocated to New York City, and had begun several side projects and collaborations with artists from New York, New Jersey, and Rhode Island, including bands with names like Vegas Martyrs, Smashed Femur Dance Party, and Football Rabbit. Prurient released The Warriors, a collaboration with Michigan noise kings
Wolf Eyes
, on Hospital. During the same year, The Baron's Chamber, his collaboration with author Jean Feraca, was released on Nihilist.
In 2006, Fernow established Hospital Productions as a record store in the Lower East Side of Manhattan, initially located in the tiny, cramped basement of reggae store Jammyland, later taking over the main space when Jammyland closed. Prurient's 2006 Load release was Pleasure Ground, which started to introduce melodic (yet still horrifyingly distorted) synthesizers to the project's sound. Split albums with
Hototogisu
and
Carlos Giffoni
arrived the same year. In 2007, Hospital Productions released All Are Guests in the House of the Lord, Prurient's collaboration with Chicago-based guitarist
Kevin Drumm
, and
Aaron Dilloway
's Hanson Records released Prurient's self-titled LP. 2008 brought a slew of albums, including the especially brutal And Still, Wanting on
Giffoni
's No Fun Productions; double-LP End of Autumn (in collaboration with Sutcliffe Jügend) on Troubleman Unlimited; the acclaimed Arrowhead on Austrian label Editions Mego; the industrial-leaning The Black Post Society on British label Cold Spring, and Cocaine Death, a CD compilation of tracks previously released on limited cassettes, on Hospital Productions. In 2009, Fernow began his association with darkwave/synth-pop project
Cold Cave
, releasing the collaborative EP Stars Explode, touring as the group's keyboard player, and remixing their 2010 single "Life Magazine." His 2011 album, Bermuda Drain, released by Hydra Head Recordings, signaled his shift to more melodic synthesizer-based compositions, including drum machine beats similar to
Cold Cave
's material. Companion EP Time's Arrow followed, also on Hydra Head in 2011. Fernow ceased activity with
Cold Cave
in 2011, and subsequently closed the Hospital Productions store and relocated to Los Angeles.
By 2012, he'd begun to devote more attention to
Vatican Shadow
, his
Muslimgauze
-influenced, politically themed industrial techno moniker. The project initially released several cassette-only titles on Hospital Productions, and had an LP, Ornamented Walls, on Modern Love by the end of 2012. Fernow also created another label, Bed of Nails, devoted to dark techno, as well as another notable side project, the more abstract Rainforest Spiritual Enslavement. As Prurient, he continued releasing limited noise cassettes, and at the end of 2012, Worship Is the Cleansing of the Imagination, Prurient's split LP with
JK Flesh
(Justin Broadrick of
Godflesh
), was Hydra Head's final release. Prurient's 2013 album, Through the Window, was released on Blackest Ever Black, a British label which had previously released
Vatican Shadow
's Iraqi Praetorian Guard 12", and was much closer to that project's dark techno sound than any previous release under the Prurient name. Another techno-leaning Prurient release, Dial B for Beauty (in collaboration with Ugandan Methods), appeared on British techno label Downwards in 2014. 7" single "Washed Against the Rocks" on the Hand Made Birds label, also released in 2014, came closer to his previous noise work. After moving back to New York City, Prurient's most ambitious full-length yet, Frozen Niagara Falls, was released in May of 2015 by Canadian metal label Profound Lore, encompassing all previous elements of the project's sound and featuring additional instrumentation and production by Kris Lapke and Arthur Rizk. ~ Paul Simpson
full bio
Selected Discography
Similar Artists
Don't have a Pandora account? Sign up
Already have a Pandora account? Log In