Free personalized radio that
plays the music you love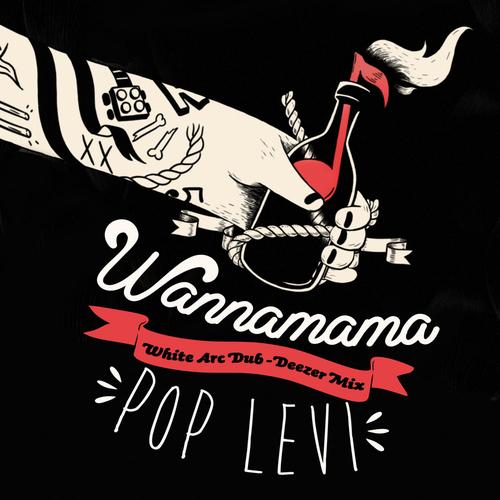 People who also like this
A British musician who played with Super Numeri and
Ladytron
before launching a respected solo career, Pop Levi is the progenitor of a unique breed of music that swerves from pop to glam rock to freak folk. Levi was born in London to a Jewish doctor and a gentile nurse, who encouraged their son to begin studying piano at age three. He joined a gospel choir at seven, started collecting records at nine, and wrote his first first song, "Through the Window of My Life," by the time he was 12.
As a young multi-instrumentalist, Levi had scant luck breaking into the music business; after a move to Liverpool in 1997 that found him working as an ice cream van driver and hair model, he set up a commune with Snap Ant, Karl Webb, and a host of other artists. There, in a dilapidated Victorian house, he formed his first band, the post-rock group Super Numeri. That band's early recordings found their way to London in 2002, which led to a signing with Ninja Tune Recordings. The debut single "The Electric Horse Garden" spawned a buzz that helped the subsequent album Great Aviaries and The Coastal Bird Scene EP infiltrate the English underground.
Months after that first spike in name recognition, Danny Hunt of
Ladytron
asked Levi to join his band on bass guitar; Levi accepted and spent 2003 and 2004 touring. He also used the tour as an opportunity to write and record material for a planned LP, Foxwatch, to be released on Hunt's Invicta Hi-Fi label. Foxwatch was never completed, but it spawned the first official Pop Levi releases. "Rude Kinda Love" hit number 25 on the U.K. indie chart, and the Christmas 2004 release "Reindeer in my Heart" reached U.S. airwaves.
When Levi completed the tour with
Ladytron
, he elected to form his own band; back in Liverpool, he recruited backing players and started performing live. Dates throughout the West Coast were instrumental in launching his U.S. career. He recorded a second Super Numeri record with Ant and Webb and briefly rejoined
Ladytron
, but by October of 2005, when third single "Blue Honey" was released on Invicta Hi-Fi, he was committed to going solo. It didn't take Ninja Tune Recordings long to sign him for his first album -- The Return to Form Black Magick Party was conceived at the end of 2005, and on an imprint created solely for Levi, Counter Records. That album, recorded in an abandoned warehouse and the Liverpool Anglican Cathedral, picked up elements of '60s rock, disco, and folk, and was presented in a sound-collage format; more than a decade of home recordings dot the tracks.
Levi moved to the U.S. with his band in 2006, a year before The Return to Form Black Magick Party enjoyed a worldwide release, and the sophomore effort Never Never Love arrived in 2008. Levi's next two records, a collection of demos and outtakes titled Micro Sex Tapes and a third album alternately titled Records and Smack Musick, never saw the light of day, but by 2010 his songs began appearing in movies and TV shows, most notably Get Him to the Greek. In 2012, Levi finally released his third album. Medicine was recorded in Norway, Greece, and Levi's own Los Angeles studio and featured Levi playing all the instruments with help on some tracks from Bunny Holiday (vocals), Luke Muscatelli (bass), and Marius Simonsen (drums). ~ Tammy La Gorce
full bio
Selected Discography
x
Track List:
Motorcycle 666 / Rock Solid
x
Track List:
Pick-Me-Up Uppercut
Similar Artists
Don't have a Pandora account? Sign up
Already have a Pandora account? Log In