We created Pandora to put the Music Genome Project directly in your hands
It's a new kind of radio –
stations that play only music you like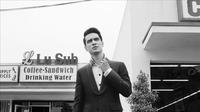 People who also like this
The members of Panic! At the Disco had barely graduated high school when their full-length debut, A Fever You Can't Sweat Out, transformed the suburban Las Vegas teens into national emo-pop stars. The band had materialized several years earlier, when friends Spencer Smith (drums) and Ryan Ross (guitar) began covering
blink-182
tunes together. After tiring of playing another group's material, they recruited two additional classmates, guitar/vocalist Brendon Urie and bassist Brent Wilson, and the newly formed quartet decided to model its name after a line in
Name Taken
's "Panic." Crafting pop-influenced songs with theatrical touches, quirky techno beats, and perceptive lyrics, Panic! at the Disco posted several demos online that caught the attention of Decaydance Records, the Fueled by Ramen imprint headed by
Fall Out Boy
's Pete Wentz. Even though Panic! At the Disco had yet to play a live show, they subsequently became the first band signed to Wentz's label.
With their record scheduled for release in September 2005, Panic! At the Disco joined the successful Nintendo Fusion Tour and hit the road alongside
Fall Out Boy
,
Motion City Soundtrack
,
Boys Night Out
, and
the Starting Line
. The band continued touring into early 2006, while its single "I Write Sins Not Tragedies" found its way onto MTV and the Billboard Top 40. Proving to be a popular lineup, the Nintendo tour consistently sold out venues across the country. Wilson was fired from the group mid-year; undaunted, Panic! pressed on with their friend Jon Walker on board for a full summer tour that culminated with appearances at the Lollapalooza, Reading, and Leeds festivals. The guys picked up a Video of the Year award at MTV's annual VMA ceremony, beating out heavy hitters like
Madonna
and
the Red Hot Chili Peppers
, and a collector's box set version of Fever (featuring random Panic! paraphernalia and a DVD) came out just in time for the 2006 holiday season.
After additional tour dates, the bandmembers announced that they were eliminating the exclamation point from their name, a sign that seemed to foreshadow the mature, less emo-driven rock featured on Pretty. Odd. Released in March 2008, the sophomore album peaked at number two in the U.S. and showcased an evolving band whose tastes had grown to encompass
the Beatles
' psychedelic pop. The group supported the album with another round of shows, one of which was captured on the CD/DVD release ...Live in Chicago. The group took a hit in June 2009, though, when Walker and Ross left the lineup in order to form their own band,
the Young Veins
. Urie and Smith soldiered in the studio as a duo, though they did fill the holes in their touring lineup with Ian Crawford and Dallon Weekes. In 2011 the band released their third studio album, Vices & Virtues, and by 2013, Weekes had joined them full-time ahead of a planned October release of the Las Vegas-themed, Too Weird to Live, Too Rare to Die! ~ Corey Apar
full bio
Selected Discography
Similar Artists