Free personalized radio that
plays the music you love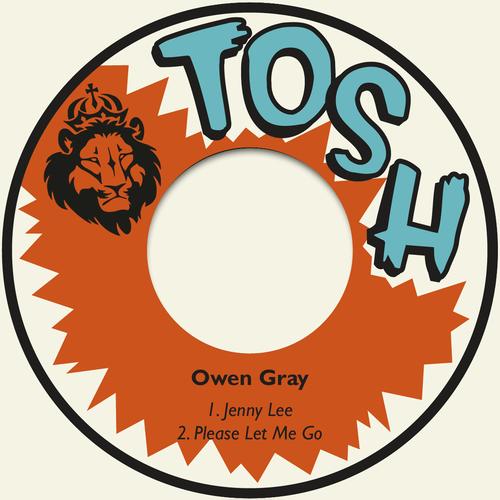 People who also like this
Owen Gray was Jamaica's first home-grown singing star, and the first Jamaican singer to achieve recognition (and stardom) doing something other than calypso music. He seemed destined for stardom at an early age -- born in Kingston in 1939, he showed an affinity for music and a love of singing very early in life, winning his first talent contest at the age of nine and also distinguishing himself in the local church choir, where he sang first tenor (and his mother played piano). His father was a career military man, but the younger Gray set his sights on music as a career early on, and by his teens he was an experienced singer and performer -- he attended the Alpha School, whose other alumni included such future legends as
Tommy McCook
and Dizzy Johnny Moore, and by 19 he was ready to turn professional.
In a sense, Gray and his contemporaries could not have timed their lives and careers better, as Jamaica's musical life was ready to bloom -- the world was already listening to the sounds of calypso music in the late '50s, initially by way of Trinidad (and pioneering figures such as
Sir Lancelot
) and more recently by such island-descended figures as
Harry Belafonte
and Lord Burgess, and Jamaica, which was already moving toward independence from Great Britain, was about to experience a cultural renaissance as well. Gray's breakthrough came in 1960 when he recorded "Please Don't Let Me Go" with the Caribs (including guitarist
Ernest Ranglin
on his first recording session) for a young would-be record producer from England named Chris Blackwell, who had begun to dabble in Jamaican music in between deciding what he wanted to do with his life. Released in Jamaica, it hit the top chart spot on the island, and the record was also issued in England through the jazz label Esquire, and sold surprisingly well -- a fact undoubtedly noted by Blackwell, who began to suspect around this time that there were enough Jamaican émigrés in England to make a viable business of recording and releasing music aimed at them.
Back in Kingston, Gray found himself in high demand, and his voice was quickly captured -- working in idioms from rock & roll to American-style R&B -- on tape by producers Leslie Kong,
Prince Buster
, Duke Reid, and, most importantly,
Coxsone Dodd
, who was just starting up his legendary Studio One label at the time; Gray's "On the Beach" (which featured local trombone virtuoso
Don Drummond
) was among the very earliest releases on that label. It was also a group of sides that he cut for
Coxsone Dodd
that resulted in Gray becoming the first solo Jamaican artist to have an LP of Jamaican popular music (as opposed to calypso music and folk songs) released in England -- the Esquire imprint Starlite Records combined a bunch of them in 1961 as Owen Gray Sings, which was also released in Jamaica; the album never sold even moderately well, but it was a beginning, and soon he had competing London labels issuing different tracks. With advance work like that going on without his direct input, he could hardly resist the opportunity to take the leap to the next career step, and cultivate a London audience from London, and in the spring of 1962 he moved there.
Gray recorded for Melodisc, which had previously licensed some of his Jamaican sides, and he was soon established in London, finding a large and serious club audience. He toured Europe in 1964, doing mostly soul music, and also signed with Blackwell's now established Island Records label. By 1966 he was well known in England as a soul singer as well as for his ska and reggae sides, and made the switch to rocksteady easily enough, cutting sides for producer Sir Clancy Collins, and also licensing some songs to the new Trojan Records label -- his versions of the ballads "These Foolish Things" and "Always" reflected the soft ballad style for which he was known at the time. He enjoyed some further success fronting the Maximum Band (on the Fab Records imprint of Melodisc) with the ballad "Cupid," which charted in 1968. He also found favor with the early skinheads, thanks to a jump beat-driven tune called "Apollo 12" that was released in 1970, even as he continued to keep his hand in ballads with releases such as "Three Coins in the Fountain."
Gray moved to the Pama label in 1968, releasing his sides on their Camel Records imprint, which included "Woman a Grumble" and his version of
King Floyd
's "Groove Me." By 1972 he was back with Island Records, where his reggae versions of
the Rolling Stones
' "Tumblin' Dice" and
John Lennon
's "Jealous Guy" were released to complete (and astonishing) indifference; strangely enough, one of his bigger successes around this time took place in Jamaica, where his "Hail the Man" -- a single praising the Ethiopian Emperor Haile Selassie -- was embraced by the burgeoning Rasta audience. Gray briefly tried basing himself in New Orleans -- not surprising since his early idols included
Fats Domino
-- and then returned to Jamaica, where he found fresh inspiration in the booming demand for roots reggae. During the mid-'70s, working with producer Edward "Bunny" Lee, he saw success on both sides of the Atlantic as a mainstay of the roots reggae movement. Since the 1970s Gray's career has waxed and waned, and he had returned to singing ballads by the 1990s. With the passing of his 40th anniversary as a professional musician in 1998, however, Gray had once more risen to stardom around the world, a fact confirmed by his international engagements and the release in 2004 of Shook, Shimmy & Shake: The Anthology, a double-CD set that spans a significant (though in no way nearly complete) chunk of his career. The new millennium has seen Gray continue to focus on ballads as well as gospel material, including 2004's Jesus Loves Me on the True Gospel label. ~ Bruce Eder
full bio
Selected Discography
Similar Artists
Don't have a Pandora account? Sign up
Already have a Pandora account? Log In