Free personalized radio that
plays the music you love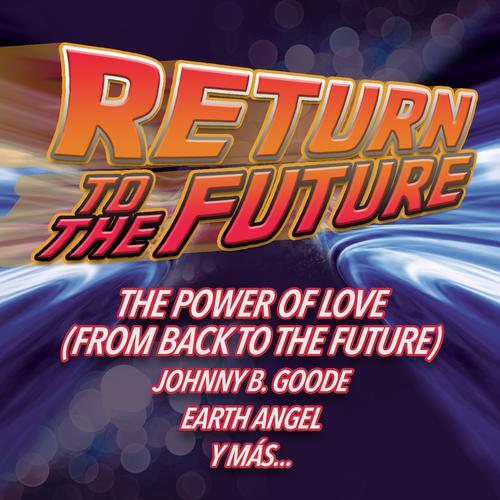 People who also like this
Often called "Motown's best-kept secret," the Originals scored only a handful of chart hits during their lengthy career, most notably the powerful 1969 ballad "Baby I'm for Real," but their behind-the-scenes contributions as songwriters and backing vocalists cement their place in the label's enduring legacy. The Originals were led by singer Freddie Gorman, a Detroit native who in 1957 formed the Fideletones with longtime friend Brian Holland. After issuing "Pretty Girl" on Aladdin Records in 1959, the group splintered and Gorman resumed his day job as a postal carrier, eventually meeting fledgling record impresario Berry Gordy while on his route. In time Gordy hired Holland as a staff writer and producer, teaming him with fellow producer Robert Bateman to cut a single for the Motown girl group
the Marvelettes
. When
Marvelette
Georgia Dobbins suggested the title "Please Mr. Postman," Holland naturally conscripted Gorman for help with the lyrics, although his contributions to the song went unnoted for decades. "Please Mr. Postman" was nevertheless a huge hit, topping the Billboard pop chart in the fall of 1961, and Gordy returned the favor by releasing the Gorman solo single "The Day Will Come" on Motown's Miracle Records subsidiary. Holland and Gorman also continued their songwriting partnership, which expanded to a triumvirate with the addition of
Lamont Dozier
. After a series of Motown productions including
Mary Wells
' "Old Love" and
the Supremes
' "I Want a Guy," Gorman was edged out in favor of Holland's brother Eddie, and without any contractual leverage in his favor, he returned to his post office position, dropping from sight for several years.
Gorman finally resurfaced in 1964 alongside songwriting partner Bob Hamilton on the Motown rival Golden World with the Reflections' blockbuster "(Just Like) Romeo and Juliet." The following year, he cut a pair of solo singles, "In a Bad Way" and "Take Me Back," for Golden World's sister label, Ric-Tic. When Gordy acquired Golden World's holdings Gorman was absorbed back into the Motown ranks, and in 1966 his deep, stirring bass vocal was added to the lineup of the Originals, a new vocal group also comprising lead tenor C.P. Spencer, second tenor Hank Dixon, baritone Walter Gaines, and albeit briefly, Joe Stubbs, brother of
the Four Tops
' renowned lead Levi Stubbs, who exited to pursue a solo career in the wake of the Originals' debut release, a rendition of the
Leadbelly
perennial "Goodnight Irene." The remaining quartet spent the next two years in search of a hit, contributing backing vocals to sessions spotlighting
Stevie Wonder
and
David Ruffin
. After a long hiatus from headlining, the Originals finally issued their second single, "You're the One," in 1969, quickly followed by the title track from their debut LP, Green Grow the Lilacs. Neither record charted, but the Originals did capture the attention of Motown superstar
Marvin Gaye
, who teamed with wife Anna to write the soulful ballad "Baby I'm for Real." After topping the R&B charts, the single crossed over to pop radio, ascending to the number 14 spot.
Gaye
also delivered the Originals' luminous follow-up, "The Bells," which reached the R&B Top Five and fell just shy of the pop Top Ten in 1970. The group closed out the year with two minor chart entries, "We Can Make It Baby" and "God Bless Whoever Sent You."
The Originals' commercial fortunes nosedived in the years to follow as singles like 1971's "Keep Me" and 1972's "I'm Someone Who Cares" failed to chart. C.P. Spencer exited the lineup soon after and was replaced by lead tenor Ty Hunter. The change did nothing to improve the Originals' chart outlook, however, and efforts like 1973's "Be My Love" and 1975's "Good Lovin' Is Just a Dime Away" earned little attention at radio or retail. When Motown relocated its production facilities from Detroit to Los Angeles, the group followed and in 1976 teamed with
Lamont Dozier
for the LP Communique, topping the disco charts with the dancefloor classic "Down to Love Town" (the first-ever 12" single released via the Motown imprint). The follow-up, "(Call on Your) Six Million Dollar Man," flopped, however, and in 1978 the Originals ended their long relationship with Motown, signing with Fantasy for "Ladies (We Need You)." By the time the group landed with the independent Phase II label for the 1981 album Yesterday and Today, Spencer was back in the lineup. The album was also noteworthy for its inclusion of the Originals' version of "Please Mr. Postman," but otherwise it generated minimal interest. Apart from a subsequent remake of "Baby I'm for Real," the group's recording career essentially ground to a halt by the mid-'80s, although they continued touring for years to follow. In 1997, Gorman also issued a solo album, It's All About My Love. Spencer died of a heart attack on October 20, 2004. Gorman lost his battle with lung cancer on June 13, 2006. ~ Jason Ankeny, Rovi
full bio
Selected Discography
Similar Artists
Don't have a Pandora account? Sign up
Already have a Pandora account? Log In