Free personalized radio that
plays the music you love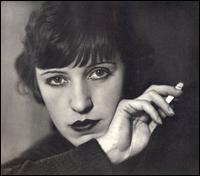 People who also like this
Lotte Lenya was a Tony Award-winning actress/singer who appeared primarily on stage from the 1920s to the '70s, while also recording and making occasional appearances on film, radio, and television. She was closely associated with the music of her husband, composer
Kurt Weill
, frequently appearing in his stage works and participating in recordings of his music. More broadly, she was identified with the interwar era in Germany, which led, for example, to her casting in the Broadway musical
Cabaret
. Her Tony Award, however, came for her 1954 appearance in
Weill
's
The Threepenny Opera
, a show in which she also had been featured when it premiered in Germany in 1928.
Lenya was born Karoline Wilhelmine Charlotte Blamauer in Vienna on October 18, 1898. She revealed an interest in singing and dancing as early as the age of five, when she performed in a neighborhood circus. In 1913, she moved to Zurich and began taking ballet lessons and acting. She moved to Berlin in 1921. She and
Weill
married on January 28, 1926. On July 17, 1927, she appeared in
Mahagonny Songspiel
, his settings of poems by Bertolt Brecht, in Baden-Baden. (The song cycle later was expanded into an opera,
Rise and Fall of the City of Mahagonny
.) On August 31, 1928, she had a supporting role in
The Threepenny Opera
when it opened in Berlin. She repeated her performance on a studio cast recording made in December 1930 and in the film version released in February 1931. Although she did not perform in the Brecht/
Weill
musical
Happy End
, which opened in Berlin on September 2, 1929, she recorded songs from it. She did appear in the Berlin production of
Rise and Fall of the City of Mahagonny
, which opened December 21, 1931.
Lenya left Germany with the onset of the Nazi dictatorship. Based in Paris, she recorded songs from
Weill
's 1933 musical play
The Silver Lake
and starred in the Brecht/
Weill
ballet
The Seven Deadly Sins
, which opened on June 7, 1933. She and
Weill
sailed to the U.S. in September 1935, nominally so that he could work on the Biblical pageant
The Eternal Road
, to be produced in New York and in which she was to have a part; in fact, both eventually became American citizens. The show opened on January 7, 1937, at the Manhattan Opera House for a run of 153 performances.
Lenya made her debut as a nightclub singer at Le Ruban Bleu in New York, beginning on April 7, 1938. On October 22, 1941, she opened in the play
Candle in the Wind
on Broadway. It ran 95 performances. In 1943, she was contracted by Bost Records and recorded the album Six Songs by Kurt Weill, consisting of three 78s. She had her next role in one of her husband's shows when she starred in the operetta
The Firebrand of Florence
, which opened on Broadway on March 22, 1945, but was a failure, running only 43 performances.
Weill
died after a heart attack on April 3, 1950. Lenya returned to Broadway in the play
Barefoot in Athens
, which opened on October 31, 1951, but ran only 30 performances. A more significant appearance was in a new English-language adaptation of
The Threepenny Opera
by Marc Blitzstein performed as a concert at Brandeis University on June 13, 1952. The performance led to a full-fledged stage revival that opened Off-Broadway on March 10, 1954, and became a substantial hit, running until December 1961. Lenya appeared in the show for two years; sang on the cast album; and won the 1956 Tony Award for best featured actress in a musical.
The renown Lenya achieved for her appearance in
The Threepenny Opera
allowed her to arrange contracts with Columbia Records (for the U.S.) and Philips Records (for Europe) for a series of new recordings of
Weill
music to be made in Germany and in the German language. The first was a solo album, Lotte Lenya Sings Berlin Theatre Songs by Kurt Weill, released in November 1955. She then made a recording of The Seven Deadly Sins released in March 1957, followed by a studio cast recording of Rise and Fall of the City of Mahagonny released in 1958. She signed another contract with Columbia to make an album of
Weill
's Broadway music and emerged from a recording studio with September Song and Other American Theatre Songs of Kurt Weill, released in February 1958. Back in Germany, she participated in a studio cast recording of The Threepenny Opera released later in 1958. With that, she had completed the bulk of her latter-day recordings of
Weill
's work, but she made one more album for Columbia and Philips, recording the songs from Happy End in July 1960.
Later in 1960, Lenya went to London, where she acted in her first film in 30 years, The Roman Spring of Mrs. Stone, which brought her an Academy Award nomination for best supporting actress. (Although she did not actively pursue film acting, she was cast in a few more movies during the rest of her career, appearing in From Russia with Love [1964], The Appointment [1969], and Semi-Tough [1977].) She returned to the New York stage in the Off-Broadway revue
Brecht on Brecht
, which opened January 3, 1962. It ran over 200 performances, with Columbia recording a cast album. Continuing her stage support of Weill's lyric partner, she starred in a production of Brecht's play
Mother Courage
in June and July 1965 in Recklinghausen, Germany.
Lenya returned to Broadway in
Cabaret
, a musical set in Weimar Germany and based on the stories of Christopher Isherwood, which opened on November 20, 1966. It was a huge hit, running 1,165 performances, most of them featuring Lenya, Rovi
full bio
Selected Discography
x
Track List:
Songs My Mother Taught Me
x

Track List:
Big River: The Adventures Of Huckleberry Finn
Similar Artists
Don't have a Pandora account? Sign up
Already have a Pandora account? Log In