Free personalized radio that
plays the music you love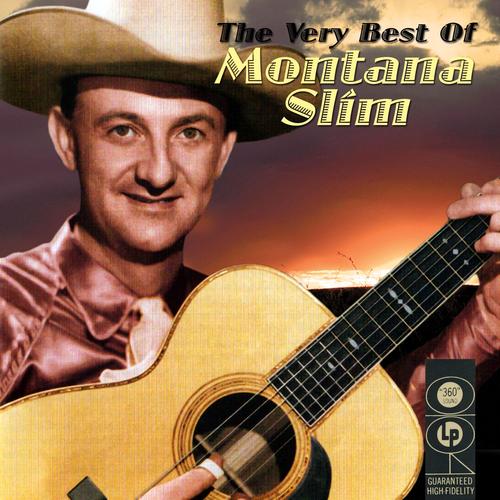 People who also like this
Although he is largely forgotten today outside of Canada, where his commercial career lasted far longer than it did in the United States, Wilf Carter was a unique presence in country music and cowboy music from the 1930s until the end of the 1950s. Rare is the mid-century yodeller whose background predates the start of
Jimmie Rodgers
' career -- Carter represented one of the longest surviving links with country music before there was a recording industry. Although Canadian by birth, he was seduced by country music and, specifically, by the wonder of the American West, and created a body of work as unique and distinctive as any singer/guitarist of his era, romantic, playful, and upbeat.
He was born Wilfred Arthur Charles Carter, one of nine children. The family was poor, and by the time he was eight or nine, Carter was helping to support them by working in the fields in the nearby Annapolis Valley. By age 12, he was working away from home. It was a traveling show and the presence of a performer known as "The Yodeling Fool" introduced him to country music and inspired him to learn to yodel. Carter worked farms in central Nova Scotia during his early teens, and when he was 16, he left home in a dispute with his father, a strict Baptist and missionary, over attending prayer services. At age 17, he came to the United States to work in Massachusetts for a time, but he later returned to Nova Scotia. He later headed to Western Canada to work the harvests out in Alberta, and he became adept at breaking horses. It was while in Western Canada that Carter began singing at local dances, and he auditioned for a spot on the radio in 1925. At the time, he usually sang and yodeled without accompaniment, or occasionally added an autoharp.
By 1929, he'd moved to Calgary and competed in local rodeos. When he sang, it was mostly for money on the street. Finally, in 1930, he got a job with a Calgary radio station, CFCN ("The Voice of the Prairies"), singing one night each week. This led to a job offer from the CBC, and he also signed a contract as a songwriter with a Toronto publishing house. Carter had taken up the guitar by then, which he taught himself. Carter was hired as a trail hand and entertainer by the Canadian Pacific Railway, which ran tours for Easterners seeking a taste of the real West. Eventually he became the company's major entertainer. He had a chance to audition for RCA Records' Canadian branch in Montreal, but couldn't afford to lose the pay that it would cost him if he made the trip, even if passage was free (as the Canadian railway was offering). Finally, late in 1933, when the cruise ship on which he was singing was on the East Coast of Canada, he got to Montreal for a chance to audition for RCA, and this resulted in a contract early in 1934 and the release of his first record, "My Swiss Moonlight Lullaby" b/w "The Capture of Albert Johnson." The record went on to become a hit in Canada, and prospects were looking better for Carter. In those days, however, most record contracts -- in the United States and even more so in Canada -- were structured more as a means of getting the artist exposure, rather than a lucrative activity in their own right, and Carter continued living hand-to-mouth.
In 1935, while in New York, he began broadcasting on the CBS radio network as "Montana Slim," a name he picked up when the typist transcribing lyrics attached it to him. The name seemed to fit him, however, and from that time on, many of his records were issued in Canada credited to Wilf Carter, and American releases were credited to Montana Slim. In contrast to Canadian broadcasting, radio in New York during the 1930s was the big time -- at the epicenter of the entertainment world in those days, in fact -- and paid commensurately better; by 1937, his broadcasts out of New York had brought Carter (who was by then married to the former Bobbie Bryan, a Pennsylvania-born nurse) sufficient success to allow him to buy a ranch in Alberta in 1937. He moved between the CBC, NBC, and CBS over the next three years until CBS dropped him in 1940. An automobile accident around that time resulted in a period of nearly four years during which Carter didn't record at all and hardly performed.
In 1947, Carter began recording for RCA-Victor in America, and two years later, he and his family moved to New Jersey. That same year, Carter made his only appearance on the Grand Ole Opry. Despite his sporadic success, Carter still had a following sufficient in the postwar era to keep him busy performing on a regular basis, including at least one national tour, and he always had bookings in Canada, where he began touring with his daughters Sheila and Carol as backup singers in 1953. His first contractual relationship with RCA ended in 1952, and two years later, he signed with Decca Records. These sessions, done at Owen Bradley's studio in Nashville, featured a backing band that included
Chet Atkins
and Grady Martin. His record sales in America had dropped steadily and he left Decca in 1957. He was still popular enough in Canada to justify recording, however, and Carter simply financed the recordings himself and then leased them to one of the major Canadian labels, including RCA.
Carter lived a dual existence between Calgary and the American South for many years. He went into semi-retirement in the late '60s, although he continued to record and perform occasionally, and some of his later RCA sides, although they were intended for the Canadian market, did get released in America. He remained busy recording and writing through the 1960s -- briefly for Starday Records but primarily for RCA -- and into the 1980s. The death of his wife in 1989 and the ravages of age all served to take their toll, so that by the early '90s, Carter was considered retired, although he was planning another tour as of 1993, which never took place. Despite his sporadic career in the U.S.A., he made a sufficient impression on his peers to be elected to the Nashville Songwriters Hall of Fame in 1971. Carter died in early December of 1996, just a couple of weeks short of his 92nd birthday, two months after he was diagnosed with stomach cancer. ~ Bruce Eder, Rovi
full bio
Selected Discography
Similar Artists
Don't have a Pandora account? Sign up
Already have a Pandora account? Log In