We created Pandora to put the Music Genome Project directly in your hands
It's a new kind of radio –
stations that play only music you like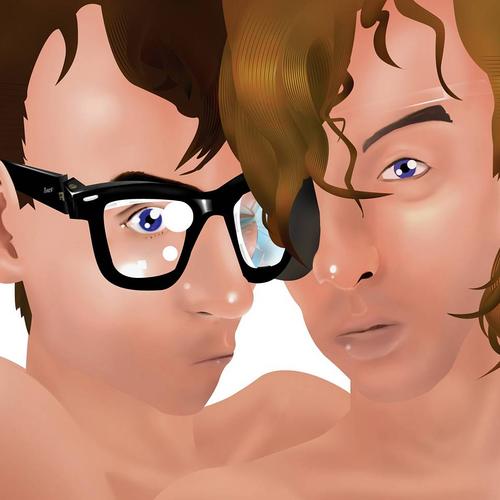 People who also like this
Momus was the alias of Nick Currie, a Scottish-born singer, songwriter, and provocateur whose music careened from acoustic ballads to electro-pop to acid house and back again. Born in 1960, Currie spent time living in Greece and Canada before returning to Scotland to attend university; in 1981, he dropped out of school to form the Happy Family, a band additionally comprised of three prior members of
Josef K
. After signing to the 4AD label, the group recorded only one LP, 1982's The Man on the Street, before disbanding.
After returning to (and graduating from) university, Currie moved to London in 1984. He cut a deal with el Records and released Circus Maximus in 1986, the first offering released under the Momus name (chosen in honor of a Greek god banished from Mount Olympus for daring to criticize the wisdom of Zeus). The album spotlighted Currie's rich baritone and fascination with themes of psycho-sexuality and cultural crises, recurring motifs throughout his extensive catalog of work.
A move to Alan McGee's Creation label preceded the release of 1987's melancholy The Poison Boyfriend, followed by 1988's homoerotic Tender Pervert. Even more frankly sexual was the next year's Don't Stop the Night, a collection exploring taboo topics including incest and necrophilia. With 1991's Hippopotamomus -- dedicated to the late
Serge Gainsbourg
-- Momus came under attack; the album, dubbed "a record about sex for children," drew fire from feminists as well as a lawsuit from Michelin U.K., which objected to a lyrical reference to their mascot, the Michelin Man. (The suit was subsequently settled out of court, and all remaining copies of the album were destroyed.)
Undeterred, Momus returned in 1992 with a pair of new records, The Ultraconformist and the ambient-styled Voyager, inspired by the work of Yukio Mishima. After writing the 1993 album Shyness for Japanese performer nOrikO (who adopted her stage name Poison Girlfriend in tribute to Momus) and releasing Timelord (his final work for Creation), Currie made tabloid headlines for his 1994 marriage to 17-year-old Shazna Nessa, the daughter of a Bangladesh-born restauranteur. Currie and Nessa first met when she was just 14; after her parents learned of the relationship, she was sent back to Bangladesh to enter into an arranged marriage, but escaped to return to London to marry Currie, forcing the couple to go underground for fear that Nessa's family would kidnap her.
Currie, living in exile in Paris, subsequently signed to the Cherry Red label and resurfaced in 1995 with The Philosophy of Momus, an eclectic set veering from reggae to blues to techno which featured "The Sadness of Things," an indie hit recorded with Ken Morioka of the Japanese pop band Soft Ballet. Slender Sherbet, a collection of re-recordings of material from the Tender Pervert era, followed later in the year as Momus suddenly found success in Japan writing and producing for pop songstress
Kahimi Karie
, with whom he notched a string of five consecutive Top Five hits.
20 Vodka Jellies, a collection of demos performed by Momus and intended for
Karie
, appeared in 1996, and was the first of his records issued in the U.S. In addition to writing and producing material for Nessa's band Milky and the CD-R magazine Blender, Currie rounded out the year by writing, producing, and programming the CD-R collection This Must Stop. He issued Ping Pong in 1997, returning a year later with The Little Red Songbook. 1999's Stars Forever was arguably Momus' most controversial and provocative artistic statement yet -- mounted to help defray massive legal costs facing Currie's U.S. label Le Grand Magistery, each of its songs was commissioned for $1000 apiece by various patrons, from Japanese pop mastermind
Cornelius
to the staff at New York City publicity firm Girlie Action, and written to the patrons' specifications. Folktronic followed in early 2001, and two years later, Momus debuted on the American Patchwork label with Oskar Tennis Champion. Analog put out the two-disc Forbidden Software Timemachine: Best of the Creation Years, 1987-1993 compilation in 2003, followed by Otto Spooky and Ocky Milk in 2005 and 2006. In 2008, Currie teamed up with Glaswegian producer
Joe Howe
for the album JOEMUS released on the Analog Baroque imprint. Momus released the YouTube inspired album Hypnoprism in 2010. ~ Jason Ankeny
full bio
Selected Discography
Similar Artists