We created Pandora to put the Music Genome Project directly in your hands
It's a new kind of radio –
stations that play only music you like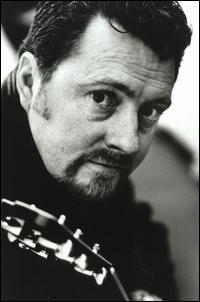 People who also like this
Since the death of
Joe Pass
in 1994, Martin Taylor has become one of the most highly regarded guitarists in jazz. He was given his first guitar by his father, Buck Taylor. Although he was inspired at first by
Django Reinhardt
, it was piano players like
Art Tatum
that drew his attention and helped him practice to develop his phenomenal solo technique. In the late '70s,
Stéphane Grappelli
invited him to play in a series of concerts in France. The violinist was so impressed that he used Taylor often on tours and a variety of recording dates. Beginning in 1990, Taylor began recording a number of acclaimed CDs for the U.K. label Linn, and also did an excellent duet date with
David Grisman
for the mandolin player's Acoustic Disc label. 1991's
Change of Heart
, the following year's Artistry, and 1995's Portraits, are all representative of Taylor's strongest material from this prolific period.
In 2000, he released his debut on an American label, Columbia, entitled Kiss and Tell, while Stepping Stones on Linn followed that same fall. Next, in June 2002, Taylor was awarded an MBE for his services to jazz. Later that year, his first recording for the Sony imprint P3 Records, Solo, was voted Best Album by the International Guitar Foundation. The rest of the decade saw Taylor issue a number of key additions to his canon: the fan-instigated, 2003 collaboration with
Steve Howe
entitled Masterpiece Guitars, the 2005 electric guitar-fueled Gypsy Journey, and the acclaimed 2008 album Double Standards. While Double Standards saw Taylor successfully deliver an album of guitar duets by overdubbing one guitar part onto another, his next run of albums were much more collaborative affairs. Two 2012 albums -- One for the Road and First Time Together! -- in turn saw him work with the English clarinetist Alan Barnes, and the U.S. guitarist
Frank Vignola
. 2013 brought a further meeting of technically gifted players when Taylor received equal billing on
The Colonel & The Governor
, an album of duets with the similarly revered guitarist
Tommy Emmanuel
. ~ Ken Dryden & James Wilkinson, Rovi
full bio
Similar Artists