Free personalized radio that
plays the music you love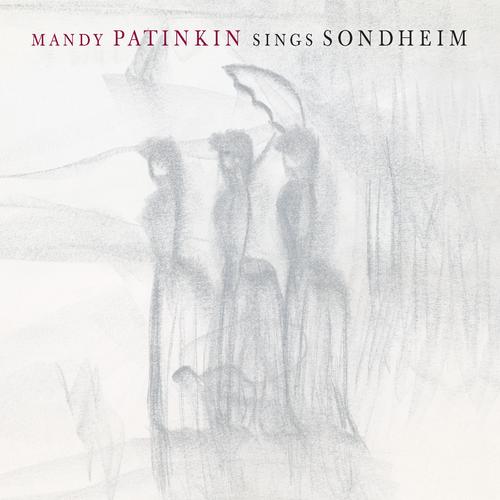 People who also like this
Actor/singer Mandy Patinkin carved out a varied career on-stage, in films, in the recording studio, and on television. Though he was possessed of a flexible tenor voice with a wide range and was known for his bravura performing style, few of his movie appearances made use of his musical ability, and he was more widely known as a dramatic actor on television than anything else. Nevertheless, he was one of the major American musical theater performers of his generation.
Patinkin first developed an interest in acting and singing while growing up in Chicago. He attended the University of Kansas, then the Juilliard School of Drama in New York City, leaving without a degree when he was able to find enough stage work to turn professional. During the second half of the 1970s, he was closely associated with the New York Shakespeare Festival at the Public Theater, performing in many of the celebrated theater company's productions, on and off Broadway. He made his film debut in 1978, playing a small part in The Big Fix.
Patinkin's first significant appearance in a musical came with the Public Theater's brief off-Broadway production of Leave It to Beaver Is Dead (March 29, 1979). He got his big break later the same year when he was cast as Che in the Broadway production of Evita (Sep 25, 1979), a role that won him the Tony Award; he was featured on the original Broadway cast album, which sold over a million copies.
In the late '70s and early '80s, Patinkin appeared in a series of non-singing parts in films, gradually gaining more prominent roles: Last Embrace (1979); French Postcards (1979); Night of the Juggler (1980); Ragtime (1981); Daniel (1983); and Yentl (1983). Then he made a triumphant return to the Broadway stage, starring in the musical Sunday in the Park with George (May 2, 1984). He was nominated for another Tony and appeared on the original Broadway cast album, which reached the charts. (In 1986, the show was videotaped and broadcast on the Showtime cable network, later earning release as a home video.) Further, his performance established him as an important interpreter of the music of
Stephen Sondheim
, Broadway's most respected songwriter, and he consolidated that status with his appearance in a concert version of
Sondheim
's 1971 musical Follies performed and recorded in September 1985; the album reached the charts in 1986.
Though Patinkin continued to appear in non-singing roles in the movies -- Maxie (1985), a particularly memorable performance in the romantic comedy The Princess Bride (1987), Alien Nation (1988), The House on Carroll Street (1988) -- his opportunities as a singer increased in the second half of the 1980s. He was contracted for a series of studio cast recordings of Broadway musicals by CBS Masterworks including South Pacific (1986), Man of La Mancha (1990), and Kismet (1991). This association led to his being signed as a recording artist by CBS, which released his debut album Mandy Patinkin, in 1989. He accompanied the release with his own one-man show, Mandy Patinkin in Concert: Dress Casual (July 25, 1989), which opened at the Public Theater and transferred for a limited run on Broadway. His second album, Dress Casual, was released the following year.
Patinkin got his first chance to sing onscreen with his appearance in Dick Tracy in 1990. Though the film had no formal soundtrack album,
Madonna
, one of its stars, issued an album of her songs from it, I'm Breathless, on which Patinkin was featured. Released in May 1990, the album went multi-platinum. This was a busy acting time for him, as he had parts in three films released in 1991, True Colors, The Doctor, and Impromptu (the last marking the movie directing debut of James Lapine, the librettist and director of Sunday in the Park with George).
Patinkin made occasional stage appearances during this period, but he returned to Broadway in a big way with the successful musical The Secret Garden (April 25, 1991), also appearing on the original Broadway cast album. After leaving the show, Patinkin stayed on Broadway by stepping in as a replacement cast member in the musical Falsettos. By this time, he had become a sufficiently prominent figure in the musical theater to attract not only praise, but also criticism. Fans adored his energetic, committed style, which reminded some of the days of
Al Jolson
and
Ethel Merman
. Detractors criticized him for the same tendencies, which they found exaggerated, and Forbidden Broadway, the long-running satiric musical revue, crystallized the charge of hamminess in its Patinkin parody, set to the tune of "Super-cali-fragil-istic-expi-ali-docious" from Mary Poppins, "Super-Frantic, Hyper-Active, Self-Indulgent Mandy" (found on Forbidden Broadway, Vol. 2, 1991).
Patinkin returned to films in Life With Mikey (1993), The Music of Chance (1993), and Squanto: A Warrior's Tale (1994), and switching to Nonesuch Records, he released his third album, Experiment, in May 1994. But his career entered a new phase when he agreed to a role on a new network television series, playing Dr. Jeffrey Geiger on the hospital drama Chicago Hope, which premiered September 18, 1994. The show was a hit, and Patinkin won an Emmy Award, but he left the program early in its second season largely due to family considerations; now married and having started a family, he was based in New York, while the show filmed in Los Angeles. (He returned to Chicago Hope on an occasional basis, however, even becoming a semi-regular during the 1999-2000 season, the show's last year on the air.)
Patinkin released his fourth album, Oscar & Steve, a tribute to Oscar Hammerstein II and
Stephen Sondheim
, in October 1995. His career was slowed by eye trouble in the mid-'90s, and in 1996 he underwent a corneal transplant, enduring a second one in 1998. Nevertheless, he managed to appear in several films, among them Men With Guns (1997), Lulu on the Bridge (1998), and Elmo in Grouchland (1999) (even getting to sing in the last). In February 1998, he released his fifth album, Mamaloshen, which found him singing traditional and other material in Yiddish. He returned to Broadway in the New York Shakespeare Festival's production of The Wild Party (Apr 13, 2000), which earned him another Tony nomination and an appearance on the original Broadway cast album, though the musical closed after two months.
Patinkin's sixth album was a children's collection, Kidults, released in September 2001. That December, he appeared in the film Piñero, playing the part of his old mentor Joseph Papp of the Public Theater. He put together a one-man stage show of
Sondheim
music, Celebrating Sondheim, which he toured with, resulting in the album Sings Sondheim, released in October 2002, and a run at the Henry Miller Theatre on Broadway in December 2002 and January 2003. Although he had continued to make guest appearances on television series during the early years of the 21st century, appearing on such shows as Touched by an Angel, Boston Public, and Law & Order, he finally took on a regular series assignment again with the supernatural Dead Like Me on the Showtime cable network in 2003. On September 22, 2005, he went back to network television with the premiere of the crime drama series Criminal Minds on CBS. Like Chicago Hope, Criminal Minds was a success, and Patinkin stayed with it during the 2005-2006 and 2006-2007 seasons. But he expressed reservations about the show's violence in the press, and he quit abruptly at the end of its second year, later agreeing to make a few appearances at the start of the 2007-2008 season. ~ William Ruhlmann
full bio
Selected Discography
Similar Artists
Don't have a Pandora account? Sign up
Already have a Pandora account? Log In