Free personalized radio that
plays the music you love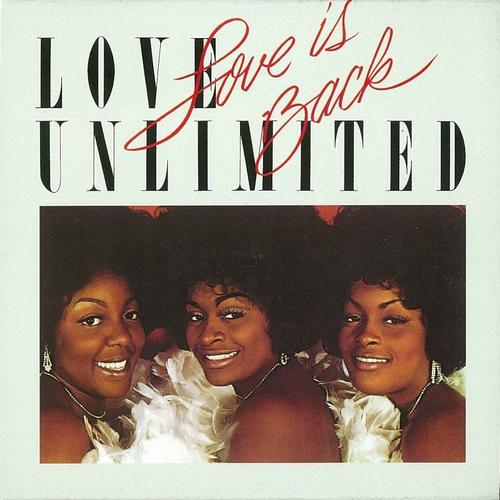 People who also like this
Love Unlimited is the vocal trio who contributed cooing background vocals on
Barry White
's million-selling hits and sold-out concerts, as well as having their own gold single, "Walkin' in the Rain With the One I Love," and a number one R&B smash, "I Belong to You." The trio consisted of sisters Glodean and Linda James and Diane Taylor. Glodean first met
White
, her future husband, through a mutual friend. She was a fan of
White
's before she even knew it, having bought
Viola Wills
' single "Lost Without the Love of My Guy," a song
White
co-wrote and arranged while he was an A&R director and producer with Bob Keene's Bronco Records.
White
started working with the group, who hadn't done any professional singing. They rehearsed for almost a year. White wrote "Walkin' in the Rain With the One I Love" with lyrics that were inspired by conversations with Glodean.
White
christened the group Love Unlimited. A friend of
White
's, Larry Nunes, took the record to Russ Regan, who was the head of the Uni label owned by MCA. "Walkin' in the Rain With the One I Love," with
White
"phoning" in his part, went gold, peaking at number six R&B, number 14 pop on Billboard's charts. Love Unlimited's From a Girl's Point of View We Give You... album became a million-seller. Soon after, Regan left Uni for 20th Century Records. Without Regan,
White
's relationship with Uni soured.
With his relationship with Uni in chaos and Love Unlimited contract-bound with the label,
White
decided he needed to work with another act. He wanted to work with a male artist.
White
made three song demos of himself singing and playing the piano.
Nunes
heard them and insisted that he re-record and release them as a recording artist. They argued for days about it. Then,
Nunes
somehow convinced
White
to do it and
White
signed with 20th Century Records where Regan was president. This decision led to
White
having a gold and platinum-laced recording career.
White
got a contractual release from Uni for Love Unlimited and they joined him at 20th Century. Their first singles for the label were "Oh Love, Well We Finally Made It" (a Top 40 R&B hit), "It May Be Winter Outside (But in My Heart It's Spring)," and "Under the Influence of Love" -- all from the LP Under the Influence, issued in summer 1973.
White
originally recorded the latter two songs with singer
Felice Taylor
.
While working on material for the next Love Unlimited album, Glodean James suggested that
White
use the piano introduction from "Lost Without the Love of My Guy" on a new song. At first resistant to the idea,
White
relented and re-used the piano chord progression on "I Belong to You."
The majestic ballad, arranged by
Gene Page
, went to number one R&B in late 1974. It was included on the album In Heat, issued in fall 1974. It was Love Unlimited's most exciting album, featuring the same studio band heard on
White
's hits: guitarists Ray Parker, Jr. (Raydio, "Ghostbusters," co-writer with
White
on "You See the Trouble With Me"), Wah Wah Watson,
Lee Ritenour
,
David T. Walker
, Dean Parks, and Don Peake, bassists
Nathan East
and Wilton Felder of
the Crusaders
, drummer Ed Greene, and percussionist Gary Coleman. In Heat included the follow-up single "Share a Little Love in Your Heart" (number 21 R&B, spring 1975), and standout tracks "Move Me No Mountain," "I Needed Love - You Were There," a long version of "I Belong to You," and "Love's Theme" -- with lyrics!
After
White
left 20th Century, Love Unlimited recorded for
White
's CBS-distributed label Unlimited Gold, charting most notably with the steppers' favorite "High Steppin' Hip Dressin' Fella (You Got It Together)," number 45 R&B, fall 1979, from the LP Love Is Back. The married couple charted as
Barry White
and Glodean White with "Didn't We Make It Happen Baby" and "I Want You" in 1981, and recorded a full LP, Barry & Glodean. After eight
Barry White
albums, four Love Unlimited albums, four
Love Unlimited Orchestra
albums, constant touring, and dealing with the rigors of the music industry,
White
decided to take a break.
Returning to recording,
White
had his biggest success since his '70s heyday with the platinum single "Practice What You Preach" and the multi-platinum album Icon Is Love on A&M.
Glodean White's background vocals can be heard on
Barry White
's 1999 Private Music/Windham Hill/BMG album Staying Power. Love Unlimited can be heard on the soundtrack of the 20th Century Fox movie The Together Brothers, originally released on 20th Century Records during the summer of 1974 and reissued on CD in June 1999, and 1997's Best of Love Unlimited, both from PGD/Polygram Pop. ~ Ed Hogan
full bio
Selected Discography
Similar Artists
Don't have a Pandora account? Sign up
Already have a Pandora account? Log In