Free personalized radio that
plays the music you love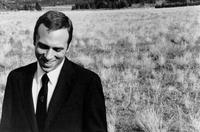 People who also like this
Vancouver, Washington-based guitarist, singer, and songwriter Kelly Joe Phelps continues to expand the parameters of modern blues through his strong commitment to literary songs and his expressive yet simple guitar stylings. While casual listeners may call Phelps a bluesman, his playing is so fluid, dexterous, and improvised he obviously has the soul of a jazz musician. Phelps was raised in a music-loving household in Sumner, Washington, near Tacoma. The son of Seventh Day Adventist parents, Phelps' father was an air conditioning and refrigeration specialist and his mother worked as a housewife and Tupperware salesperson. "They didn't have a large record collection," he recalled in a 2000 interview, "but the influence from them musically was the fact that they played music, at home, almost daily." Phelps' parents didn't play music for religious reasons, but merely for emotional ones. Phelps' father played guitar, fiddle, piano, and harmonica while his mother played guitar and some banjo. His father liked country & western music, but also developed an ear for blues, and brought home albums by Meade "Lux" Lewis,
Pete Johnson
, and other boogie-woogie piano players. "I can remember being five or six and hearing him beat out these boogie-woogie tunes on piano," Phelps recalled.
Phelps got interested in jazz guitar when he was in his teens, so he ended up paying equally close attention to
Miles Davis
,
John Coltrane
, and
Led Zeppelin
. Phelps switched from jazz to blues while he was still living in Portland, Oregon, because he saw the blues as a way to continue expanding his parameters and challenging himself. He moved from Seattle down to Portland, Oregon in 1980, and there he found equally vibrant jazz and blues scenes. He began to hit the jazz clubs and heard live jazz in clubs four and five nights a week. He spent the better part of the next 10 years playing bass in small jazz groups, but at home and in private, he would continue to play guitar, occasionally experimenting with a slide, to coax bluesier tunes from his instrument. In the late '80s, Phelps heard an album by classic acoustic bluesman
Mississippi Fred MacDowell
that turned his career around. "Once I heard the country blues players, I wanted to figure out a way to improvise like a jazz musician would, but at the same time play a style of music that was more closely linked to folk forms," he recalled. Like a jazz musician, he reads his audiences carefully and works without the aid of a song list at his live shows. Phelps' debut for Burnside Records led him to
American Records
, but after that company folded, he got picked up by Rykodisc. That company in turn was acquired in part by Palm Pictures, an interactive music/film company run by Island Records founder Chris Blackwell.
Like any good bluesman, Phelps averages more than 200 nights a year on the road, and always carries a notebook with him, jotting down song ideas as they pop up. But, like so many others, he does the vast majority of his songwriting at home. Fortunately, Phelps' parents have come out to see him at gigs around Washington state and witnessed some of his success in packing theaters, festivals, and large coffee houses. His recordings include Lead Me On, his 1994 debut for the Portland-based Burnside Records label, followed in 1997 by Roll Away the Stone for Rykodisc. His other releases for Rykodisc include Shine Eyed Mister Zen, in 1999 and Sky Like a Broken Clock, in 2001. Since 2001, other releases include the Beggar's Oil EP, Slingshot Professionals, Tap the Red Cane Whirlwind, Tunesmith Retrofit, the last a 2006 release for Rounder Records, and 2009's Western Bell, his first for the Black Hen label. By blues standards, Phelps is young, so there's much more to come from this free-thinking, innovative, groundbreaking songwriter, singer, and guitarist. In 2010, Phelps took a left turn with Magnetic Skyline, a collaborative project with singer and songwriter
Corinne West
. Phelps released Brother Sinner & the Whale, in 2012; the set was a collection of mostly original blues and folk tunes tunes about spiritual themes; it was produced by
Steve Dawson
. ~ Richard Skelly
full bio
Selected Discography
Similar Artists
Don't have a Pandora account? Sign up
Already have a Pandora account? Log In