Free personalized radio that
plays the music you love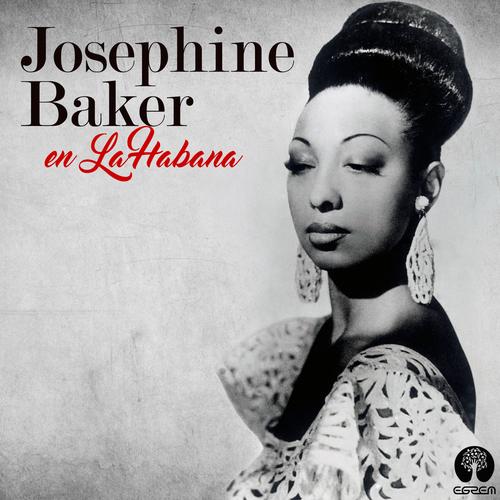 People who also like this
Born into poverty in St. Louis, dancer and singer Josephine Baker progressed from vaudeville to New York theater to the Parisian cabaret scene and became the toast of Europe before the age of 21. Though her later career wasn't quite able to handle such an early peak, Baker spent much of her life working tirelessly against prejudice, during World War II in Europe and the civil rights era in America. She's still one of the most famous expatriates in American history, perfectly epitomizing the hedonistic abandon of the Jazz Age in Paris.
Born Freda Josephine McDonald on June 3, 1906, Baker spent a hardscrabble childhood in the slums of St. Louis. After a successful audition at a local vaudeville theater, she left home at the age of 13, waitressing most of the time and working on the stage whenever she could get there. By 1920, she was married and divorced and married again -- the second time to
Willie Baker
, from whom she took the name she used on stage. Baker finally caught her big break one year later while dancing in the chorus for
Noble Sissle
and
Eubie Blake
's all-black revue Shuffle Along. A frenetic dancer and relentless on-stage clown, she quickly attracted notice and was tapped for a bigger part in another
Sissle
/
Blake
production, 1924's Chocolate Dandies. The show made her a star in New York and she became big in Harlem as well with performances at The Cotton Club and The Plantation Club, among others. In 1925, she moved to Paris with the American production La Revue Nègre. Baker's exotic dancing, uninhibited sexuality, and negligible attire -- which included a skirt of feathers -- suited the Continent much more than America, and she became an overnight sensation. Soon, she'd opened her own club (Chez Josephine) and starred in her first movie, the naturally exotic 1927 film La Sirene des Tropiques.
During the early '30s, Josephine Baker made her first studio recordings, though her extroverted on-stage personality froze slightly with an audience of engineers. She starred in two more films, Zou Zou and Princess Tam-Tam, before returning to America in 1936 to star in Ziegfeld's Follies with
Bob Hope
and
Fanny Brice
. The act floundered, however, as Baker was subjected to a double dose of discrimination; cultural conservatives railed against the show's promiscuity, while many hotels and restaurants refused entrance to the star of the show. When
Brice
fell ill, temporarily halting the revue, Baker broke her contract and fled to Paris. There she became a naturalized French citizen after marrying the sugar magnate Jean Lion, though his status as a French Jew exposed the couple to additional discrimination when the Nazis invaded two years later.
Perhaps more eager than most to prevent the oppressive Nazi regime sweeping Europe, Baker joined the French Resistance at an early date and worked throughout World War II to help the Allies. Besides acting as a funnel to get important documents out of France several times, she worked as a sub-lieutenant in the French Air Force's Women's Auxiliary, volunteered for the Red Cross to assist Belgian refugees streaming into France, and undoubtedly boosted troop morale by performing across Northern Africa. After the war, Baker earned several commendations (including the Medal of Resistance and the Cross of the Legion of Honor) and married yet again, to a bandleader named Jo Bouillon. Her return to active entertainment was a bit of a struggle, though, and she worked the cabaret circuit in Paris for several years before performing in Cuba and returning to America yet again. During the early '50s, Baker's fight to spread the gospel of civil rights made headlines when she performed to integrated audiences at a nightclub in Miami and canceled an Atlanta performance after being refused admission to a hotel. She also drew attention making waves in the notoriously segregated entertainment mecca of Las Vegas before mounting a worldwide farewell tour during the early '50s.
Though she was back on-stage by 1959, Josephine Baker spent much of the late '50s and early '60s raising her adopted children, an ethnically diverse clan of a dozen children she named "the rainbow tribe." (In fact, her continual returns to performance during the era were in part a response to the financial burdens of raising so many children.) She participated in the 1963 civil rights march on Washington and gave a series of four concerts at Carnegie Hall to raise funds for the cause. After suffering a heart attack in 1964, however, her performance career practically ended, except for a brief comeback just before her death from a stroke in 1975. ~ John Bush
full bio
Selected Discography
Similar Artists
Don't have a Pandora account? Sign up
Already have a Pandora account? Log In