Free personalized radio that
plays the music you love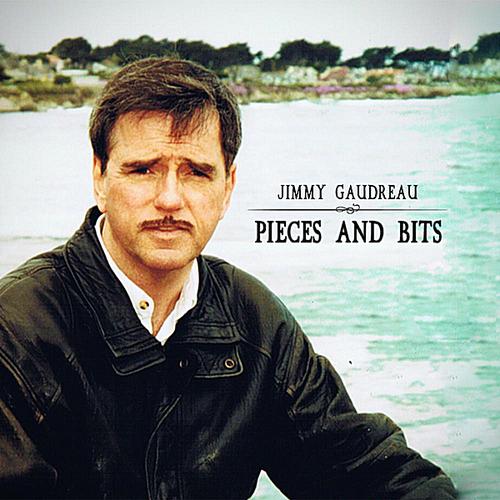 People who also like this
For a guy who picked up mandolin quite casually, thinking of himself as a guitarist for the longest time, Jimmy Gaudreau has accomplished giant things with the little instrument. Although many of his credentials point quite rightly to an interest in progressive bluegrass, he has also trilled his way in and out of many classic traditional bluegrass outfits, including one of the very best, the Country Gentlemen.
In the '60s, Gaudreau was just another teenager trying to learn to play rock guitar. When he became interested in the mandolin, he continued to play with many of the same fingering techniques as he had learned on the guitar. He was never particularly interested in learning the so-called "right" way of doing anything on the instrument, let alone following the course of many budding bluegrass novices and begin memorizing by rote all the standard moves of players such as
Bill Monroe
and Jethro Burns. An individual and unique stylist from his very first appearances with the Country Gentlemen in the late '60s, Gaudreau is in fact credited with inventing the humorous concept of "the bluegrass police." This term is a derisive description of listeners who think everything can only be done a certain way, whatever they happen to think that is.
Gaudreau's allegiance to his own heart and mind has won him a proud place in some fantastic bluegrass outfits over more than three decades of picking. He has also become an advocate for electric mandolin, to no one's surprise considering his generation and outlook, and has also performed on the modern five-string version of that instrument. He joined the Country Gentlemen in 1969 and although it was early in his career, it was a move that attracted quite a bit of attention to him as he was replacing the well-loved mandolinist
John Duffey
. This group, under the leadership of Charlie Waller, continued to perform in early 2000, and since 1981 Gaudreau has rejoined as mandolinist off and on.
His activities in between these two stints with that band include alliances with bands that have made bluegrass history. For 11 years, he was a member of
the Tony Rice Unit
, recording several superb albums. Another progressive bluegrass outfit that was just as much well-loved was J.D. Crowe & the New South, bringing him together with the late, much missed, and influential bluegrass and country singer
Keith Whitley
, as well as with hot pickers Bobby Slone and Steve Bryant. One of the best recordings of this group in action was entitled Live in Japan and was released in 1982 on the Rounder label. From 1979 through 1981, Gaudreau was a member of Spectrum with banjoist Béla Fleck, bassist
Mark Schatz
, and other players. With a name more like a fusion jazz group than a bluegrass band, this group's music was enough to make the bluegrass police call the real police. Throughout he kept up collaborations with more traditional players, such as the First Generation project, which brought him together with hardball banjo picker
Don Stover
.
The '90s continued as a time of new formations, sometimes involving old faces. A trio featuring Dobro player
Mike Auldridge
, bassist T. Michael Coleman, and guitarist Larry "Moondi" Klein called itself
Chesapeake
but was a much more casual, on-and-off-again type of band until the mandolinist was brought in as a fourth member. The ensuing sparks led to a dynamic career for this ensemble, which stole the show at many bluegrass festivals. Out of the
Chesapeake
experience came a co-operative trio with
Auldridge
, Gaudreau, and guitarist
Richard Bennett
. This trio didn't bother with a name at all other than the players simply using their own. This group released two CDs, including Blue Lonesome Wind, a 2001 release on the Rebel label. (
Mike Auldridge
died in late December 2012 at age 73 after a decade-long battle with cancer.) In 1994, Gaudreau put on a producer's hat to create Young Mando Monsters, a get-together involving four ambitious, feisty pickers, including
Ronnie McCoury
and
Alan Bibey
. In terms of recordings, there is no shortage of material by any of the various bands this player has been part of, but one album that is often picked as his most accomplished is entitled The Mandolin Album and was released on Puritan Records. ~ Eugene Chadbourne
full bio
Similar Artists
Don't have a Pandora account? Sign up
Already have a Pandora account? Log In