Free personalized radio that
plays the music you love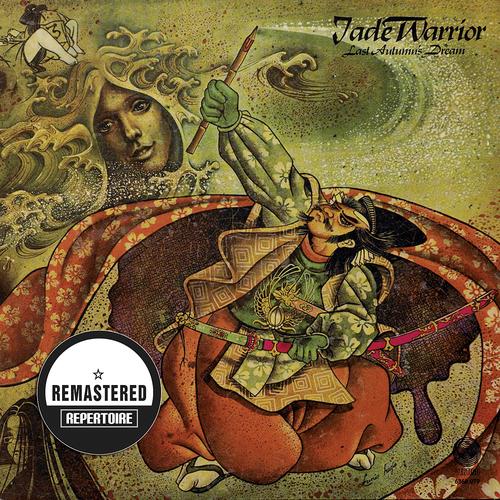 People who also like this
Jade Warrior was an eclectic group led by Jon Field and Tony Duhig, who met during the 1960s while working in a factory. The two did not immediately start a band, but spent several years improving their musical skills, Field on percussion, Duhig on guitar. They finally created a group named
July
, with
Tom Newman
, Chris Jackson, and Alan James. Newman would later engineer
Mike Oldfield
's landmark album Tubular Bells.
July
released one album of eccentric psychedelic pop in 1968, then folded.
After the demise of
July
, Duhig traveled to Iran, where he met guitarist and future bandmate Glyn Havard. Field remained in England, learned to play flute, and created the Jade Warrior identity while writing music for a friend's dance drama. Jade warriors were the samurai of ancient Japan, cultured killers well-schooled in arts ranging from poetry to murder. Duhig and Havard returned from the Middle East and contacted Field, and the trio adopted the Jade Warrior name. Duhig and Field created most of the music, with Havard playing bass and contributing lyrics and vocals. This initial formation, supplemented at times by guitarist David Duhig and drummer
Alan Price
, signed with Vertigo Records and released three albums in three years: Jade Warrior, Released, and Last Autumn's Dream. The band's sound combined a straightforward rock style with the sudden tempo changes and experimental instrumentation typical of early-'70s art rock bands. Jade Warrior developed a loyal but small following. Vertigo canceled its contract, although the band had recorded nearly two albums worth of follow-up material. Most of this work was squelched for 25 years. The albums Eclipse and Fifth Element were recorded in 1973 but not released until 1998.
The group was on the verge of breaking up when Island Records offered them a three-album deal that eventually stretched to four records. But the change in labels reflected a similar shift in the band's sound. Island wanted to emphasize instrumentals. This left little room for Havard, who left the band. Jade Warrior became a duo, as Duhig and Field played numerous instruments to realize their increasingly exotic musical vision. The music became increasingly dreamlike, pushing a lighter jazz sound to the forefront. During the Island period of 1974 through 1978, Jade Warrior albums featured myriad percussive sounds but drum kits were rarely in evidence. The band liked to create a soothing, ethereal feel, then shatter it with gongs and unexpectedly raucous electric guitar, usually from guest David Duhig, Tony's brother. The albums featured occasional celebrity guests such as
Steve Winwood
, but Jade Warrior had a style of its own. The band's foray into what would later be labeled world and ambient music parallels the excursions of
Brian Eno
, who described Floating World as an important album.
During the '80s, Field and Tony Duhig released a pair of albums, Horizon (1984) and At Peace (1989), but couldn't rise beyond cult status. Duhig was under a great deal of stress during much of this period. He opened a recording studio, mortgaging his house for funds. The studio flopped and Duhig's lender foreclosed on the house.
Field became a session player, but after meeting bassist Dave Sturt, he took steps to revive Jade Warrior. He recruited guitarist Colin Henson. Tony Duhig was about to rejoin the fold when he died of a heart attack. Field and the others carried on, releasing two albums on Red Hot Records, Breathing the Storm and Distant Echoes, the latter featuring a guest appearance by former
King Crimson
violinist David Cross. The band began another album in 1996, but it has never been finished. Field,
Henson
, and Sturt scattered to live in different parts of England and showed no inclination to finish the project. ~ Casey Elston
full bio
Selected Discography
Similar Artists
Don't have a Pandora account? Sign up
Already have a Pandora account? Log In