Free personalized radio that
plays the music you love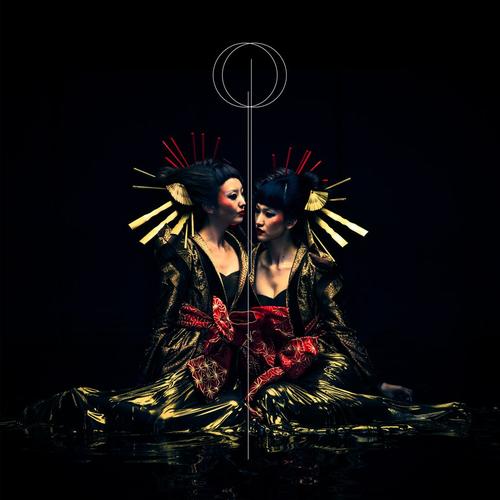 People who also like this
Labelmates of such J-rock luminaries as Kaggra,
Miyavi
, and
Alice Nine
, the Gazette (or the GazettE) are a 2000s visual kei band, specializing in alternative metal with a slight cinematic edge and a tendency for moderate stylistic experiments, such as dabbling in jazz-rock. The quintet was formed in 2002 by Ruki, Uruha, Aoi, Reita, and Yune (in 2003 he was replaced by Kai). All members had previous band experience, but the starting period was still fraught with troubles, as the band's first label, Matina, collapsed in 2003. However, the early material (the Gazette's first single was Wakaremichi, released in April 2002) sufficed to get them a deal with the PS Company label. The stability was all that the band needed, and by March 2004 they had five mini-albums out (the fifth of those, Madara, reached number two on the indie charts) and gave a number of performances, including a festival stint with D'Espairs Ray,
MUCC
,
Miyavi
, and Merry.
2004 was marked by another burst of activity, but only after a debut individual tour and two DVDs did the Gazette finally release its first full studio album, Disorder, which reached number three on the Oricon charts. Spending most of the 2005 in heavy touring, the band switched the spelling of its name (from the Gazette in Japanese to the GazettE in Latin letters) and kickstarted 2006 with its second album Nil, which duplicated the chart performance of the debut and was followed by another huge tour (the Budokan show was sold out), as well as an international debut at an anime convention in Bohn, Germany. The circle was repeated in 2007 -- third album Stacked Rubbish (number three on the album charts), a huge national tour and a stint abroad, this time not just in Germany, but in England, Finland, and France as well. In February 2008 the single Guren reached number two on the Oricon charts.
Their fourth album, Dim, released in 2009, was a sprawling, epic affair which reached no. 5 on the Oricon chart and hugely increased their standing worldwide via releases both in Europe through CLJ Records and in the United States through Maru Music. The band spent most of the next year touring, then moved labels from King Records to Sony. They released a best-of album, Traces, early in 2011, following it up with their fifth studio album, Toxic, later in the year. A tighter, harder and more focused effort, it again charted highly and was also released in Europe. Shortly thereafter they went back into the studio. Forgoing singles this time around, they were ready just nine months later to come out with yet another full-length album, Division. ~ Alexey Eremenko & John D. Buchanan
full bio
Similar Artists
Don't have a Pandora account? Sign up
Already have a Pandora account? Log In