Free personalized radio that
plays the music you love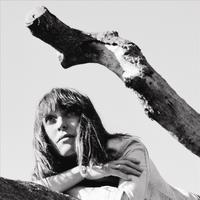 People who also like this
Leslie Feist -- best known simply as Feist -- was a respected member of the Canadian alternative music community before becoming an international pop sensation with the success for her albums Let It Die and The Reminder. Feist was born in Amherst, Nova Scotia, Canada on February 13, 1976. Her father Harold is a respected abstract painter and academic, while her mother Lyn is also a visual artist who works in ceramics. Feist was a baby when her parents divorced, and her mother relocated to Regina, Saskatchewan with young Leslie and her older brother Ben. Growing up in Regina and later Calgary, Leslie was a good student who hoped to become a writer, and developed an interest in music after joining a youth choir. When Leslie was 15, her creative ambitions took a sharp turn when she joined a Calgary-based punk band, Placebo (no relation to the later U.K.-based neo-glam outfit) in 1991. In 1993, Placebo won a Battle of the Bands that earned them a spot at a rock festival opening for the
Ramones
, and in 1995, the group would release an EP, Don't Drink the Bathwater. However, Feist was an inexperienced vocalist who had trouble keeping up with the group's powerful stage volume, and in 1996 she left Placebo when she began to experience damage to her vocal cords. Feist left Calgary for Toronto, and was advised by a doctor not to sing for six months. As she settled in her new hometown, Feist used her downtime from singing to work on her instrumental abilities; she taught herself guitar and began writing songs using a four-track recording setup, and also picked up the bass and played for a spell in the band Noah's Arkweld. In 1998, she became rhythm guitarist with the indie rock outfit
By Divine Right
, and appeared on their 1999 album Bless This Mess. During her time with
By Divine Right
, Feist began piecing together the songs she'd been writing and released her first album, Monarch (Lay Down Your Jeweled Head). Most copies of the disc were sold at the merch table at shows, and it received little notice at the time.
After leaving
By Divine Right
, Feist began sharing an apartment with a fellow independent musician, Merrill Nisker. As Nisker began shaping her lascivious stage persona
Peaches
, Feist became part of the act, performing with sock puppets on-stage, providing backing vocals, and singing on
Peaches
' debut album The Teaches of Peaches. (She would also contribute vocals to
Peaches
' 2006 album Impeach My Bush.) After touring the U.K. with
Peaches
, in 2001 Feist returned home to Toronto and was invited to join the indie rock band and musicians' collective
Broken Social Scene
by founder
Kevin Drew
. After touring with
Broken Social Scene
, she contributed vocals to their 2002 album You Forgot It in People, which earned rave reviews as well as a Juno award for Alternative Album of the Year. Later in 2002, Feist left Toronto for Paris, France, and with the help of producers and instrumentalists
Chilly Gonzales
(whom she had met while working with
Peaches
) and Renaud Letang (best known for his work with
Manu Chao
), she began work on her second solo effort. Released in 2004, Let It Die was a strikingly accomplished fusion of pop, folk, indie, electronic, and Latin influences, which provided an impressive showcase for Feist's cool but powerful vocal stylings. The album won enthusiastic reviews and impressive sales by indie standards, while the track "Mushaboom" became a successful single; Let It Die won the Juno Award for Best Alternative Rock Album, while Feist took home the trophy for Best New Artist.
As Feist worked on her third album, in 2006 she released a collection called Open Season, which featured remixes, collaborative recordings, and other odds and ends. While Let It Die made Feist into a major indie success story, 2007's The Reminder turned her into a bona fide pop star; it entered the Canadian album charts at number 2, and debuted at number 16 in the United States. The album was already selling well when Apple used the song "1234" in a TV spot for the iPod Nano; the commercial seemingly did as much to sell the song as it did the audio player, and pushed "1234" into the Top Ten of the U.S. singles charts on the strength of paid downloads alone. "My Moon, My Man" and "I Feel It All" also fared well as singles, and The Reminder earned Feist a gold record in the United States, and sold over a million copies internationally, as well as winning her another five Juno awards.
The success of The Reminder led to a number of interesting collaborations for Feist: she appeared on Stephen Colbert's 2008 holiday special A Colbert Christmas: The Greatest Gift of All, sang a duet with
Jeff Tweedy
on
Wilco
's 2009 release Wilco: The Album, contributed to a
Skip Spence
tribute album curated by
Beck
(it also featured
Wilco
,
Jamie Lidell
, and James Gadson), appeared in a short film directed by
Kevin Drew
titled The Water, and performed a rewritten version of "1234" on Sesame Street with
the Muppets
. She also reunited with
Broken Social Scene
for a handful of live appearances, one of which was shot by director Bruce McDonald for the film This Movie Is Broken. However, while Feist was enjoying working with others, she put a self-imposed moratorium on creating new music of her own for several years, instead working with filmmaker Anthony Seck on a documentary about the recording of The Reminder and her subsequent concert tour, entitled Look at What the Light Did Now. In 2011, Feist returned with a new album, Metals, a low-key set that was well received but noticeably less poppy than The Reminder. Paradoxically, Feist followed the release with a highly unlikely collaboration: a split single with the witty heavy metal band
Mastodon
, produced for Record Store Day 2012, with Feist covering
Mastodon
's "Black Tongue," while the band interpreted her song "A Commotion." ~ Mark Deming
full bio
Selected Discography
Similar Artists
Don't have a Pandora account? Sign up
Already have a Pandora account? Log In