Free personalized radio that
plays the music you love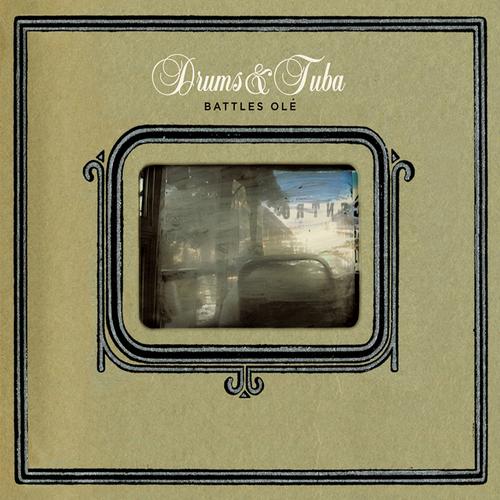 People who also like this
Drums & Tuba tapped a variety of musical traditions and experimentation to forge its eclectic identity. The New York-based trio carried its message home by combining rock, Afro-beat, jazz, punk, electronica, New Orleans brass band traditions, and funk into a heady mix of grooves and song-structured instrumental music. Drums & Tuba, consisting of Brian Wolff (tuba, trumpet, trombone), Anthony Nozero (drums, percussion, electronics), and Neal McKeeby (guitars), started to focus more attention on electronica and rock with the release of Vinyl Killer on
Ani DiFranco
's Righteous Babe Records in 2001.
It all started for the group in 1995 in Austin, TX, where all three members had migrated to discover new musical insights in the early '90s. Wolff and Nozero began as a duo called Just Drums & Tuba, performing weekend nights for tips on Sixth Street in downtown Austin. They considered adding another horn player and going the brass band route, but few good ones were available in Austin, so soon they added guitarist McKeeby (who had played with Wolff in the rock band Hominy Bop) and shortened their band name to Drums & Tuba. The trio released its first CD, Box Fetish, in 1997 on T.E.C. Tones (later reissued on My Pal God Records), following it with The Flying Ballerina (1998) and Flatheads and Spoonies (1999), the band's first for My Pal God. Early on, the Rebirth Brass Band from New Orleans influenced Wolff, and all three listened to
the Meters
, but electronica started to surface in the band's music on Flatheads and Spoonies. (Electronica and Fela Kuti's Afro-beat music would play an increasingly important role on Drum & Tuba's CD Vinyl Killer.) After performing locally in Austin and touring briefly, the band began to splinter in late 1999 when its members relocated to different cities. Wolff returned to his hometown, New York City, to complete a Masters degree in music education at New York University. Nozero, from Madison, WI, moved to Chicago.
Drums & Tuba was resurrected after
Ani DiFranco
asked the group to open for her band on tour in 1998. She spent a lot of time in Austin recording her own songs and heard about Drums & Tuba from a recording engineer at Congress House Studios. Touring enabled the band to reactivate and it became more energetic about identifying its sound. The group took a mainstream approach to song structure, but was experimental in its embrace of various musical genres. Drums & Tuba self-released its next two records, a 7" called Borscht and an EP called Cairo, in 2000. They toured again with
DiFranco
and with the New Orleans-based group Galactic in 2000.
DiFranco
later signed the trio to her Righteous Babe Records and released its Vinyl Killer (co-produced by
DiFranco
and her associate Andrew "Goat Boy" Gilchrist) in 2001, followed by Mostly Ape a year later and Battles Olé in 2005. ~ Robert Hicks
full bio
Similar Artists
Don't have a Pandora account? Sign up
Already have a Pandora account? Log In