Free personalized radio that
plays the music you love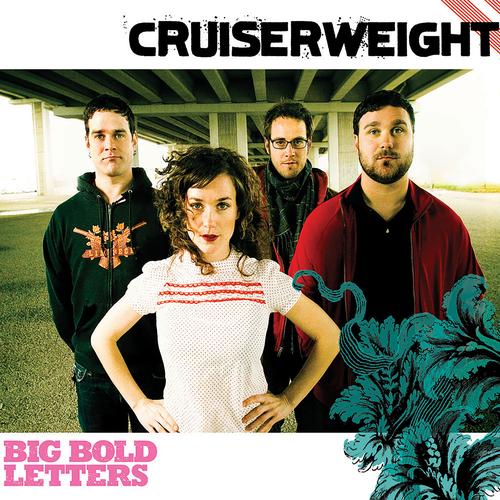 People who also like this
Comparable to
Letters to Cleo
, Eve's Plum, and
Save Ferris
(among others), Cruiserweight is a female-fronted alternative pop/rock and punk-pop band with a strong power pop appeal. Although based in Austin, TX, the band doesn't play roots rock, alternative country, No Depression, country-rock, blues-rock, Americana, or Tex-Mex -- all of which are among the things that the southern Texas city is known for. Instead, their work owes a direct or indirect debt to the Go-Go's and
Blondie
-- two of the '70s/'80s new wave groups that did a lot to pave the way for
No Doubt
,
Letters to Cleo
, and many of the other female-fronted alternative pop/rock groups that Cruiserweight has often been compared to. And when one describes Cruiserweight as alternative pop/rock, it is important to know that the band is faithful to both the pop part and the rock part -- lead singer Stella Maxwell and her colleagues are aggressive and hard-rocking, but they are also quite poppy, melodic, and tuneful.
Cruiserweight was formed in March 1999, when Stella Maxwell joined forces with bassist David Hawkins and her two older brothers, Urny Maxwell (guitar) and Yogi Maxwell (drums). Before the birth of Cruiserweight, Urny and Yogi had been in an obscure, little-known band called Red Boxing, which was formed around 1996 and broke up in 1998. The following year, the Maxwell brothers decided they wanted to move in a more pop/rock direction -- and that was when they recruited their kid sister as a lead vocalist. At the time, Stella Maxwell was only 18; Stella, who was born in the early '80s, is six years younger than Urny and four years younger than Yogi (both of whom were born in the '70s).
At first, Cruiserweight was based in Terrell, TX, a small town about half an hour southeast of Dallas. But they subsequently moved to Dallas and, after that, Austin (where they acquired a small local following in the early 2000s). As the local buzz in Austin grew, Cruiserweight found itself receiving a fair amount of publicity in local Texas publications -- and the group became enough of a local draw to open for well-known bands like
the Get Up Kids
and
A New Found Glory
. That was quite a contrast to Red Boxing, which struggled for two years and never got anywhere commercially. One of the things that the Texas media have often focused on is the fact that Cruiserweight is very much a family affair and includes three siblings, and some reviewers have jokingly referred to them as a punk-pop equivalent of
the Jacksons
.
The first thing Cruiserweight recorded was a demo, which was followed by This Will Undoubtedly Come Out Wrong -- a self-released EP that surfaced in 2001 and sold around 11,000 copies locally. Sweet Weaponry, Cruiserweight's first full-length album, was released on Doghouse/Heinous Records in February 2005. Early 2005 found the Texans embarking on their first national tour. ~ Alex Henderson
full bio
Similar Artists
Don't have a Pandora account? Sign up
Already have a Pandora account? Log In