We created Pandora to put the Music Genome Project directly in your hands
It's a new kind of radio –
stations that play only music you like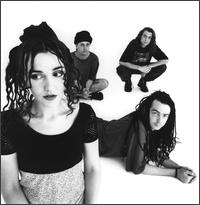 People who also like this
Cranes were one of the major trance-pop/shoegaze groups of the early '90s, combining ethereal vocals and melodies with loud, droning guitars. Cranes were formed by brother and sister Jim (drums) and Alison Shaw (vocals) in 1988 in Portsmouth, England; guitarist Mark Francombe and bassist Matt Cope joined the band two years later. The group independently released its first album,
Fuse
, on cassette in 1990; a small local label released Self-Non-Self the same year to good reviews. Both sets of music led to a record contract with Dedicated, an English record label. Later that year, they released their first EP for the label, Inescapable, which earned them a lot of attention, including a Melody Maker cover story; a second EP, Espero, also earned positive reviews, including a Melody Maker Single of the Week. The following year, the band released its first album on Dedicated,
Wings of Joy
, which received favorable reviews on both sides of the Atlantic, as well as earning the band a sizable cult following, including
the Cure
's Robert Smith; Smith picked Cranes to open for
the Cure
on their 1992 world tour, which earned them a larger audience.
Forever
, the group's second album, was released in 1993. It expanded their cult slightly, yet 1994's
Loved
found the band in a holding pattern commercially. After releasing the limited-edition Tragedy of Orestes and Electra in late 1996, Cranes returned with Population 4, which was greeted with mixed reviews and found the group's cult shrinking. A reissue of Self-Non-Self followed the next year, but a new studio album didn't arrive until 2001 with Future Songs -- a relatively straightforward departure from their former material, with Alison Shaw's vocals higher in the mix than before. Particles & Waves (2004) and Cranes (2008) incorporated electronics with sparse arrangements to good effect. ~ Stephen Thomas Erlewine, Rovi
full bio
Selected Discography
Similar Artists