We created Pandora to put the Music Genome Project directly in your hands
It's a new kind of radio –
stations that play only music you like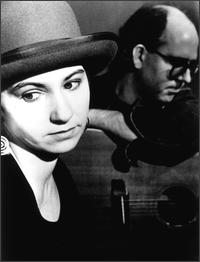 People who also like this
Clive Gregson & Christine Collister
Christine Collister is one of the most respected female vocalists in contemporary British folk-rock. Although she first attracted attention as a member of
Richard Thompson
's band in the late '80s and then in a duo that she shared with
Clive Gregson
, the former leader of British rock band
Any Trouble
, she's continued to make her presence felt since embarking on a solo career in 1992.
Collister made her earliest mark as the singer of the theme song of the popular BBC television series The Life and Loves of a She-Devil. Meeting
Gregson
, who was playing backup guitar in Thompson's band, in 1985, she was quickly recruited as a harmony singer, touring with the group until 1988. Gregson & Collister's debut album as a duo,
Home and Away
, was a homemade cassette sold at their shows; it was later reissued by Flying Fish. Gregson & Collister released their first full-fledged album,
Mischief
, in 1987, following it with the all-original album A Change in the Weather in 1989, and
Love Is a Strange Hotel
, a collection of their favorite songs, in 1990. Their final album together, The Last Word, was released in 1992.
Collister has continued to balance her solo career with a variety of projects. In 1992, she joined with
Barb Jungr
, Michael Parker, and Ian Shaw in a four-part harmony show,
Hell Bent Heaven Bound
. In addition to a crowd-rousing performance at the Winnepeg Folk Festival in 1993, the show was presented during a sold-out tour of the United Kingdom. After touring with
Richard Thompson
in 1995, Collister joined a supergroup of British female performers, Daphne's Flight, that also featured Melanie Harrold, Julie Matthews, Helen Watson, and Chris While. The group recorded a self-titled album in 1996.
Collister's debut solo album, Live, was recorded during a 1994 concert in her hometown. Her solo studio debut, Blue Aconite, was released in 1996 and featured guest appearances by Thompson and Watson. Horizon was released in 1997. Collister's fourth solo album, The Dark Gift of Time, released the following year, featured guests B.J. Cole (pedal steel), Danny Thompson (double bass), Jacqui McShee (vocals), and
John Surman
(bass clarinet and saxophone), in addition to Thompson (electric guitar). Songbird appeared in early 2000, followed by Equal Love in 2002 and Into the Light in 2003, the latter two albums both released by Topic Records. Home and Love... were then released by the Stereoscout label in 2003 and 2005, respectively. Collister also formed a new duo with blues revivalist Dave Kelly; Collister and Kelly, with support from their backup band the Travelling Gentlemen, embarked on a 2005 U.K. tour, recordings from which were featured on their debut live disc, released by Beat Goes On the following year. ~ Craig Harris, Rovi
full bio
Similar Artists