Free personalized radio that
plays the music you love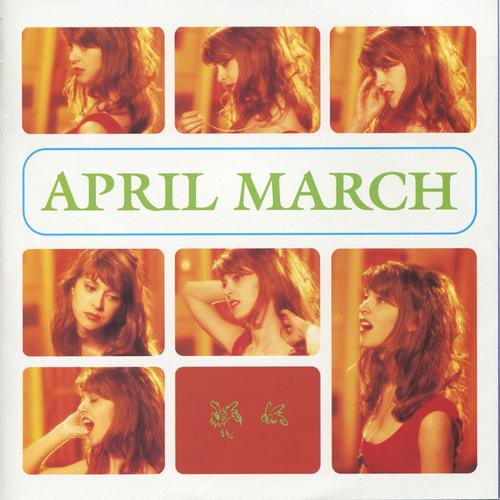 People who also like this
April March (born Elinore Blake on April 20, 1965) is an American vocalist whose elegant indie pop material is often performed in French. Although the first album she ever purchased was England's Newest Hit Makers by
the Rolling Stones
, April March's own songs hark back to the pre-rock days of European pop and French yé-yé music. Following stints with several bands, she launched a solo career under the April March guise and recorded material throughout the '90s and early 2000s, usually gaining release abroad or via small indie labels in America.
Blake
's interest in France took root in nursery school, where she began learning French from a puppet named Monsieur Hibou (translated: "Mr. Owl"). Her Francophilia increased in 1979, when she briefly attended junior high in France as an exchange student. She graduated from Phillip Academy Andover in 1983, after which she moved back to New York City to become a cartoon animator at Archie Comics. She graduated to the animation department on Pee Wee's Playhouse in 1984, and even animated
Madonna
for the "Who's That Girl" video.
In early 1987,
Blake
formed her first band, a female trio named the Pussywillows. She then took a year-long break to attend the
Disney
character animation program, and when she returned, the Pussywillows recorded and released their only album, 1988's Spring Fever! The album unabashedly harked back to the pop and surf music of the early '60s, which helped earn the Pussywillows an opportunity to perform with
Ronnie Spector
at Madison Square Garden toward the end of 1990. The Pussywillows split up the following year, with
Blake
quickly assembling a new band, the Shitbirds.
Blake
was then hired as an animator and writer for The Ren & Stimpy Show, a gig that required her to move to Los Angeles, where she began recording under the name April March and continued to work with the Shitbirds.
The first April March release, a CD/7" titled Voo Doo Doll, came out on Kokopop in 1992. The first Shitbirds 7" followed on Popllama in 1993. In January 1994, April March's Gainsbourgsion! CD was released in France on Eurovision.
Blake
then began her association with the record label Sympathy for the Record Industry in 1995, releasing another April March CD/7" (Chick Habit) on the label's dime that same year. The first Shitbirds album, Famous Recording Artists, also arrived in 1995, but the band dissolved soon after. Undaunted,
Blake
continued releasing material at a prolific pace.
Paris in April followed in 1996, as did the formation of a new band, the Haves. Superbanyair was released in Japan in February 1997, April March Sings Along with the Makers arrived one month later, and May 1998 saw the release of April March and Los Cincos. Chrominance Decoder was issued in 1999 via
the Dust Brothers
' Ideal Records, with additional remixes by the brothers themselves. This album gave
Blake
her first significant record label push in America, and 2002's Triggers heightened her profile with a blend of classy production and lush, nostalgic French pop. April March reached new ears in 2007 with "Chick Habit," her reinterpretation of
Serge Gainsbourg
's "Laisse Tomber les Filles," which appeared in the Quentin Tarantino film Death Proof. The following year saw her teaming up with Steve Hanft for the creation of Magic Monsters. Her next move was to appear in two films (Slap the Gondola! in 2009 and Cet Air La in 2010) by French experimental filmmaker Marie Losier, and provide vocals on Laetitia Sadier's The Trip and Mehdi Zannad's Fugue. In 2013, a collaboration with French psych-prog group Aquaserge, titled April March and Aquaserge, was released on Freaksville Records. ~ Stanton Swihart
full bio
Selected Discography
Similar Artists
Don't have a Pandora account? Sign up
Already have a Pandora account? Log In