Free personalized radio that
plays the music you love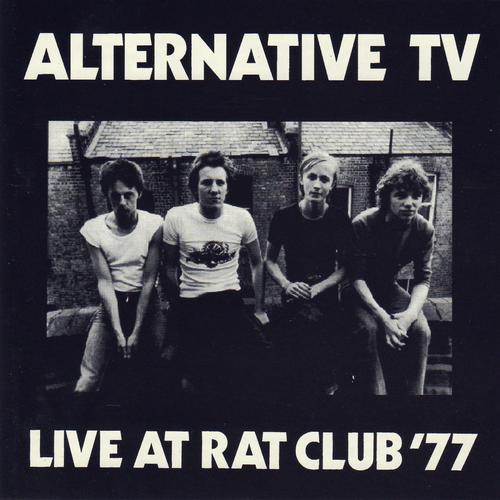 People who also like this
It was the old, old story. Bored bank clerk falls in love with punk rock, writes a few pages about it, Xeroxes a fanzine, sells it at gigs, creates a monster, starts a new fashion. The first issue of Sniffin' Glue featured
the Ramones
and Blue Öyster Cult; the Punk Reviews page hit the Flamin' Groovies and
the Stranglers
, and the intro hinted at treats to follow: the Nazz,
Roogalator
,
the Raspberries
, and
the Count Bishops
. There really wasn't much punk around in those days.
The magazine grew with the scene it championed, and for a year, it ruled the British fanzine roost. But the bank clerk,
Mark Perry
, was sick of writing -- he wanted to step out and be written about himself. His last band, the New Beatles, had done nothing; his next, Alternative TV, could scarcely do any worse.
Featuring
Perry
on vocals, ex-
Generation X
drummer John Towe, Mickey Smith (bass), and former Nobodies guitarist Alex Fergusson, the band formed in March 1977, rehearsing at
Throbbing Gristle
's studios in Hackney -- both "Love Lies Limp" and "Alternative to NATO" were written and recorded there -- and on May 6, 1977, ATV made their live debut in Nottingham.
The first lineup splintered almost immediately. Smith was replaced by New Beatle Tyrone Thomas, and on June 5 ATV opened for
Wayne County
's Electric Chairs in Brighton. Six gigs later, Towe quit, but not before ATV released their first single, "Love Lies Limp," as a free flexidisc with the final, August 1977 issue of Sniffin' Glue.
Towe was replaced by
Chris Bennett
, and in this form the band continued to gig, at the same time as preparing the ground for their debut album. They are caught rehearsing in The Punk Rock Movie, the cinéma vérité documentary of punk's first savage summer; more exposure came in December, when the "How Much Longer" single appeared on
Perry
's own Deptford Fun City wing of Miles Copeland's Illegal setup. The Image Has Cracked, the group's live and studio debut album, appeared the following spring.
Singles "Action Time Vision" and "Life After Life" followed, together with the archive Towe-era "Life," but ATV were changing first, as
Perry
rocketed on toward the
Throbbing Gristle
sound which by now captivated him (the official bootleg Live at the Rat '77, incidentally, was recorded by
Genesis P-Orridge
).
By the time of Vibing Up the Senile Man (Part One), the second ATV album, and its accompanying single, "The Force Is Blind," only
Perry
remained from the original band; only bassist Dennis Burns remained from any of those who had followed. And, of ATV's original, punk-era press disciples, even Sounds found the album unlistenable.
Unperturbed,
Perry
took the new album out on the road, but an end of sorts was in sight. In March 1979, on-stage at Chelmsford, ATV called it a day. Side one of the valedictory Scars on Sunday album preserves highlights from this final show; side two introduces the Good Missionaries, the band that would pick up exactly where ATV left off, only without the encumbrance of such an historically resonant name.
But of course it wasn't the end really. The first ATV reunion, with Fergusson back on board, occurred as early as 1981; another kept
Perry
amused through the second half of the decade and, in 1999,
Perry
celebrated the release of his 20th album, under the born-yet-again name of Alternative TV. ~ Dave Thompson
full bio
Selected Discography
Similar Artists
Don't have a Pandora account? Sign up
Already have a Pandora account? Log In