We created Pandora to put the Music Genome Project directly in your hands
It's a new kind of radio –
stations that play only music you like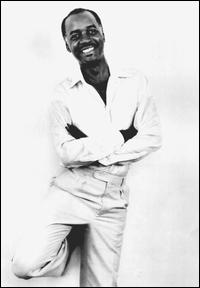 People who also like this
A sorely underexposed figure and a major influence on
Miles Davis
, pianist Ahmad Jamal isn't generally ranked among the all-time giants of jazz, but he impressed fellow musicians and record buyers alike with his innovative, minimalist approach. Jamal's manipulations of space and silence, tension and release, and dynamics all broke new ground, and had an impact far beyond Jamal's favored piano trio format. As an arranger, Jamal made the most of his small-group settings by thinking of them in orchestral terms: using his trademark devices to create contrast and dramatic effect, and allowing the rhythm section a great deal of independence in its interplay. Nonetheless, his ensembles were always tightly focused as well, following their leader through sudden changes in tempo or time signature, and often carrying the main riff of a tune.
Jamal's own playing was a model of economy; because he didn't overwhelm listeners with his technique, his flashes of virtuosity had significantly more impact. His lines were spare and light, yet melodically and harmonically inventive, and driven by complex left-hand chord voicings that broke with
Bud Powell
's right-hand emphasis. A chamber-like sensibility and a classical formality permeated much of his playing, yet he swung like a jazzman without fail.
Miles Davis
greatly admired him, borrowing liberally from his repertoire and arrangements, and encouraging his pianist
Red Garland
to imitate Jamal's playing as closely as possible; additionally, Jamal's concepts of space and subtlety greatly affected
Davis
in his own right, both as a soloist and as a bandleader who (as it's often put) let the music breathe.
Ahmad Jamal was born in Pittsburgh, Pennsylvania, on July 2, 1930. He first started playing the piano at age three, began his formal training at age seven, and was performing professionally by 11. By his teenage years, he had completed studies equivalent to a master's degree, and he had also taken up jazz, inspired by the likes of
Erroll Garner
,
Art Tatum
,
Teddy Wilson
,
Count Basie
, and
Nat King Cole
. After graduating from high school, he toured in a supporting role, and caught on with George Hudson's orchestra in 1949. Later that year, he joined swing violinist Joe Kennedy's group the Four Strings, where he served as pianist and arranger.
In 1950, Jamal formed his own group, the Three Strings, which also included bassist Eddie Calhoun and the highly percussive guitarist Ray Crawford. They were discovered by Columbia executive and talent scout John Hammond in 1951, and signed to the label's OKeh subsidiary. Calhoun was later replaced briefly by Richard Davis, and then by Israel Crosby in 1955. Over that period, the group -- eventually renamed the Ahmad Jamal Trio -- recorded two albums, which included the classic original "Ahmad's Blues" and a version of "Pavanne" that likely provided the basis for
Miles Davis
' legendary "So What," not to mention the note-for-note melody of
John Coltrane
's "Impressions" (years before either had composed those respective pieces).
Later in 1955, Jamal switched over to the Chess label's Argo subsidiary, where his trio cut the groundbreaking
Chamber Music of New Jazz
. It was here that he first drew
Davis
' enthusiastic approval, and over the next few years, arranger
Gil Evans
would base some of his seminal work for
Davis
on Jamal's interpretations. In 1956, Jamal elected to replace guitarist Crawford with a drummer, Walter Perkins; he in turn was replaced by Vernell Fournier in 1958, which cemented the classic Jamal Trio lineup. The group took up residency in the lounge of the Pershing Hotel in Chicago, where its gigs were greeted with excitement and frequented by many local jazz musicians. These shows resulted in the classic live album
Ahmad Jamal at the Pershing: But Not for Me
, which became a left-field smash in 1958, climbing all the way to number three on the pop charts; its hit version of "Poinciana" remains Jamal's signature tune. Some jazz critics never forgave Jamal for this crossover success, though his championing by other musicians has largely muted their derision over time.
In the wake of
But Not for Me
's success, Jamal opened his own club, the Alhambra, and recorded prolifically for Argo during the '60s. Some of his albums continued to enjoy crossover success, including 1958's Ahmad Jamal Trio, Vol. 4 and 1960's Ahmad Jamal at the Penthouse, the latter of which teamed the trio with a 15-piece string section masterminded by Joe Kennedy. Two live albums, Alhambra and All of You, documented the group's 1961 performances at Jamal's club, though unfortunately it would not exist for much longer. Neither would Jamal's trio, which disbanded in 1962; Crosby joined
George Shearing
's group, but was felled by a heart attack not long after. With arranger Richard Evans, Jamal recorded another jazz-with-strings session, Macanudo, that year, and subsequently formed a new trio with bassist Jamil Nasser (aka Jamil Sulieman) and drummer Chuck Lampkin. Lampkin departed in 1965 and was briefly replaced by Fournier (on the LP Extensions) before Frank Gant was brought in on a permanent basis the following year.
Jamal experienced a minor resurgence in popularity during the late '60s thanks to albums like 1967's Standard Eyes and 1968's Cry Young, the latter of which returned him to the pop charts for the first time in eight years. Later that year, he moved from Cadet (the renamed Argo) to Impulse!, and recorded five albums over the next four years, including the live Montreux Jazz Festival set Freeflight (1971) and Outertimeinnerspace (1972), both of which found him experimenting with the Fender Rhodes electric piano in addition to his standard sound. Additionally, in 1970, he performed an oft-heard version of the theme from the film
M*A*S*H
that was included on the soundtrack.
Jamal moved to 20th Century in 1973 for a series of decent-selling albums that kicked off with Ahmad Jamal '73, another session with arranger Richard Evans. Others included 1974's Jamalca, 1975's Jamal Plays Jamal, 1976's Steppin' Out with a Dream, 1979's One, and 1980's Intervals and Genetic Walk; of those, the former two and Intervals all made the R&B charts, while Genetic Walk was Jamal's fifth and final album to reach the pop charts. Nasser left the trio in the mid-'70s and was replaced by John Hurd, and the lineup was also expanded to include guitarist
Calvin Keys
for the 1976 concert set Live at Oil Can Harry's (a one-off for the short-lived Catalyst label).
Night Song, recorded for Motown and released in 1980, found Jamal working with an atypically large group; elsewhere, he assembled a new trio of bassist Sabu Adeyola and drummer Payton Crossley. In the early '80s, Jamal toured and recorded in tandem with vibraphonist
Gary Burton
, and returned to a major label when he signed with Atlantic in 1985.
Digital Works
,
Rossiter Road
,
Crystal
, and
Pittsburgh
all made the jazz album charts over the next five years. He recorded for Telarc in the early '90s, including the well-received
Chicago Revisited: Live at Joe Segal's Jazz Showcase
(1992) and I Remember Duke, Hoagy & Strayhorn (1994). Also in 1994, Jamal was awarded the American Jazz Master Fellowship by the National Endowment for the Arts.
Jamal subsequently signed with the French Birdology label, signaling the start of a full creative renaissance; his recordings were initially distributed in the U.S. by Verve and Atlantic, and later by the smaller Dreyfus Jazz label. His first effort, The Essence of Ahmad Jamal, Pt. 1, was rapturously received in France, and marked the first time he'd recorded in a small-group format with a saxophonist (tenor man George Coleman). He followed it with Big Byrd: The Essence, Pt. 2 (1997) and Nature: The Essence, Pt. 3 (1998), as well as the acclaimed 70th-birthday concert
L'Olympia 2000
. The 2003 set
In Search of Momentum
was also critically well-received. The live trio session
After Fair
, which combined standards and Jamal originals, was released on Birdology/Dreyfus Jazz in 2005, one year after it was recorded in France.
It's Magic
and Poinciana - One Night Only both followed in 2008, with
A Quiet Time
arriving in 2009. Now in his eighties, Jamal continued to record and tour, releasing Blue Moon on the Jazz Village label in 2012. ~ Steve Huey, Rovi
full bio
Selected Discography
Similar Artists